This collection is reminiscent of the beginning of the long-awaited season of sexy legs and open shoes. The novelties include interesting offers for the beauty of legs: protection means, stickers for the soles, pedicure nail polishes and nail stickers.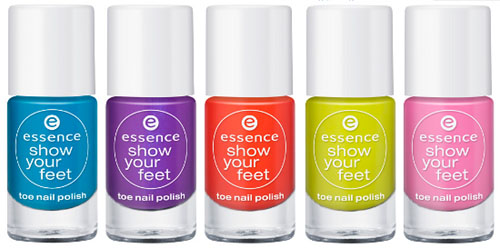 Toe Nail Polish
Toe Nail Polish includes 5 pigmented and very resistant coatings:
purple,
hot pink,
orange,
acid yellow-green
turquoise.
The official names of these shades are a quick reference to various kinds of women's summer shoes. For example, 01 The Stiletto, 02 The Pump, 05 The Gladiator.
Designer Sole Sticker
Designer Sole Sticker means bright heels that will draw attention to your person. The collection includes two offers: hot pink and leopard print options.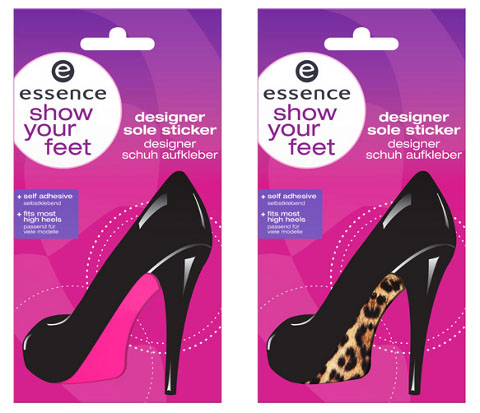 Shoe Comfort Pads Heart
Shoe Comfort Pads Heart protects against blisters while wearing high heel shoes.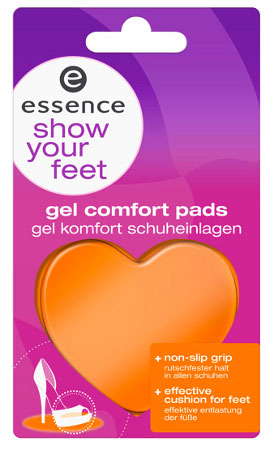 High Heel Protectors
High Heel Protectors are protectors for stilettos. Beautiful shoes are in need of protection, especially if you walk a lot around the city. These protectors will protect the heels from scratches and any damage.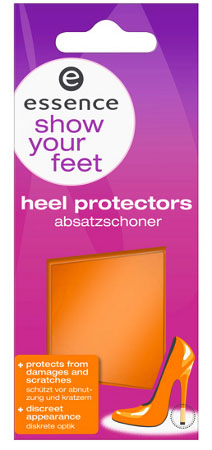 Nail Stickers
Essence has also presented us with nail stickers in the form of elegant female shoes.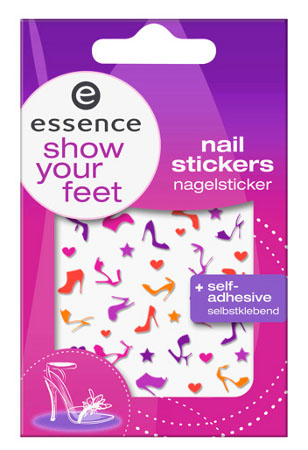 Body Art Tattoos
A tattoo on her ankle is a sexual enticement for men. The skin of the feet will not have to suffer. These are temporary water-resistant tattoos, which last up to 3 days.