The new Essence Oktoberfest fashion collection, which is scheduled for release in September-October 2013, is dedicated to the biggest festival in the world. The pleasant novelties from this fashionable collection will help all the girls prepare for the festival: the charming design in the shape of hearts, ribbons, pretzels and cells is combined with the color scheme where green, blue, purple, red, taupe, pale pink and flesh predominate, creating a true atmosphere of the Oktoberfest festival.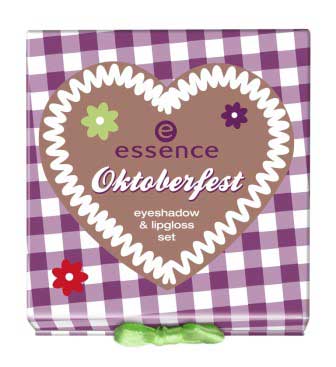 Paper false eyelashes
There is a famous Bavarian festive song «Servus, Grüzi und hallo!», which always draws attention. You can draw attention to yourself due to the exquisite false eyelashes with the ornaments in the shape of hearts. Here's how they are used: apply the glue from the set on the strip-lash and attach it as close as possible to the base of your own lashes.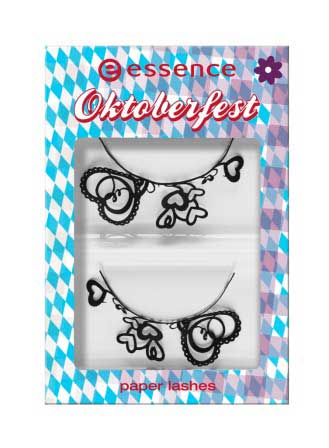 A set of eye shadows and lip gloss
Cute sets of eye shadows and lip gloss are available in two colors: pink and purple and red, blue and brown!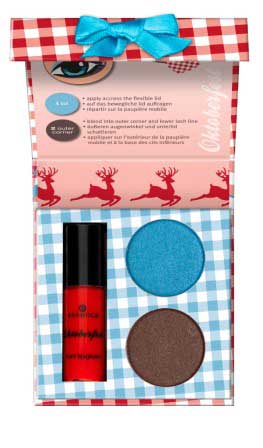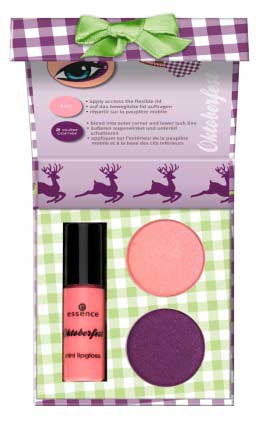 Shades:
Lip balm
This balm comes from Bavaria! It gives your lips a light scent of rose and a faint shine. A practical jar with the Oktoberfest inscription should necessarily be in every Bavarian felt bag.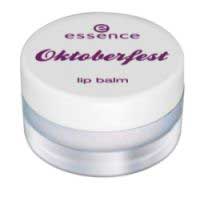 Blush
Every girl, whether she is a resident of Bavaria or any other region, should have pink cheeks. Blush comes in different colors, and their design resembles a heart-shaped gingerbread with shimmering pigments. It will give you fresh complexion and a healthy glow.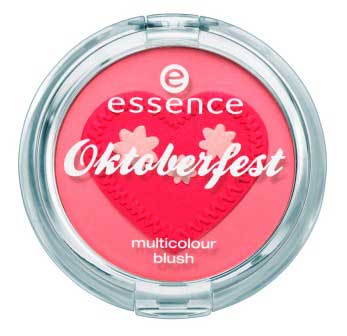 Shade:
Nail polish
It is extremely important that the nail polish should be combined with a smart dress! This lasting nail polish has a wide color palette that includes purple, light green, pink and red. It will complete the image which you are going to have at the festival.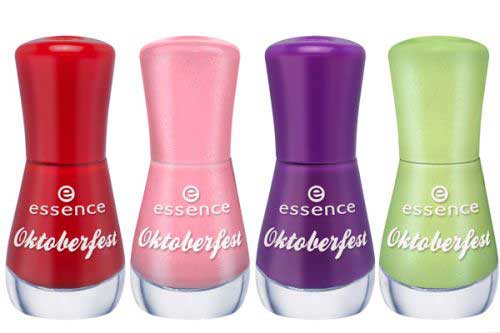 Shades:
01 spatzl,
02 mauserl,
03 herzl
04 bussal.
Nail stickers
Your fingertips can be funny… Stickers are the easiest way to decorate your nails with drawings, such as pretzels and ribbons.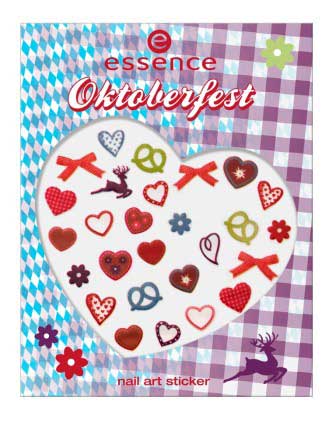 Handbag
Where else can you keep your cosmetics and other pleasant things, if not in a heart-shaped handbag with the inscription, made ​​with so much love!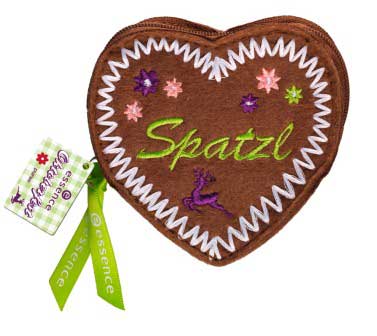 A bracelet with an ornament in the form of a pretzel will finish your image!