Dior is offering the luxury and shine of gems for your holiday makeup.  Each item in New Look Noёl 2009 Christmas makeup collection contains crystal powder to make your look shine and spark in candlelight and in mirrors. The highlight from the collection is a pendant Cristal Boreal decorated with Swarovski crystals and having a lip gloss inside.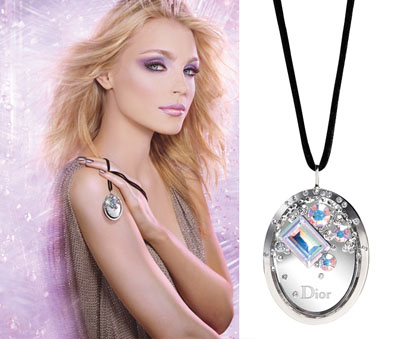 In 1956, Swarovski created a crystal called Aurore Boreale for exclusively for Dior. The two brands have been closely collaborating ever since. So the new Christmas collection focuses on this famous crystal – Aurore Boreale.
The pendant Cristal Boreal is the centerpiece of the collection. It is framed with 52 crystals, four of which are the Aurore Boreale.
The pendant contains a lip gloss with ultra luminous formula and comes in two colors: Pure Crystal и Pink Crystal.
Eye shadows in the Christmas collection come as a noble purple and silver palette. There are two palettes Cristal Boreal: Precious Purple and Pure Silver. And two five-colored palettes Couleurs Iridiscent in two variants.  The first is Smokey Crystal with purple as the main color complemented with silver and metallic and reddish golden tones.  The second is Purple Crystal where purple center is surrounded by iridescent white and a set of pink and purple hues.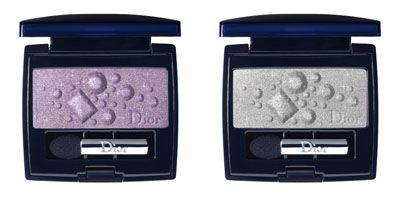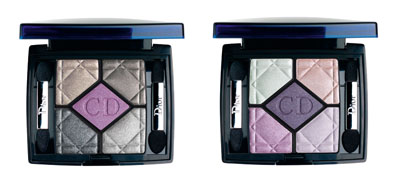 Eyes will be treated to a liquid eye liner Style Liner in Sparkling purple shade.
Lipstick for your Christmas makeup is Rouge Dior in two pink shades: Illustrious Pink and Aristocratic Mauve. The new collection features another little masterpiece from Dior – lip cream Rouge Dior Creme de Gloss in a new Violet Shine color.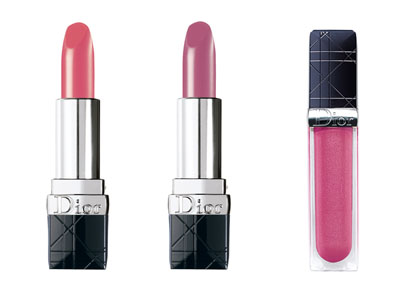 Dior Vernis nail lacquer comes in two new charming colors: Rose Boreal, a tender pink color with paillette, and Silver Purple, a luminous and metallic, brightly purple color.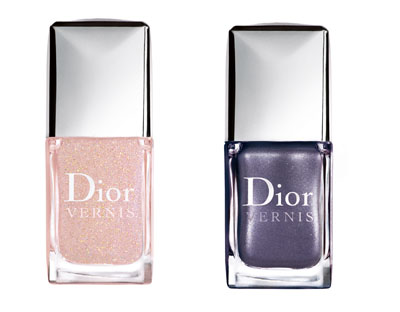 Source of the images: joseibi.com.