Shaven temples, rosy blush, plush nails – these are not all the crazy trends inspired by Instagram. Most recently, we've noticed photos of girls whose hair is adorned with unusual pictures, like tattoos. We decided to find out what it is and why this type of hair dyeing has become so popular.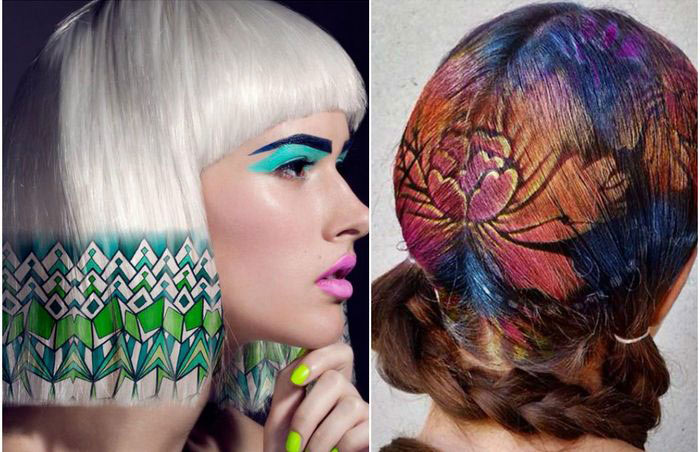 Instagram virus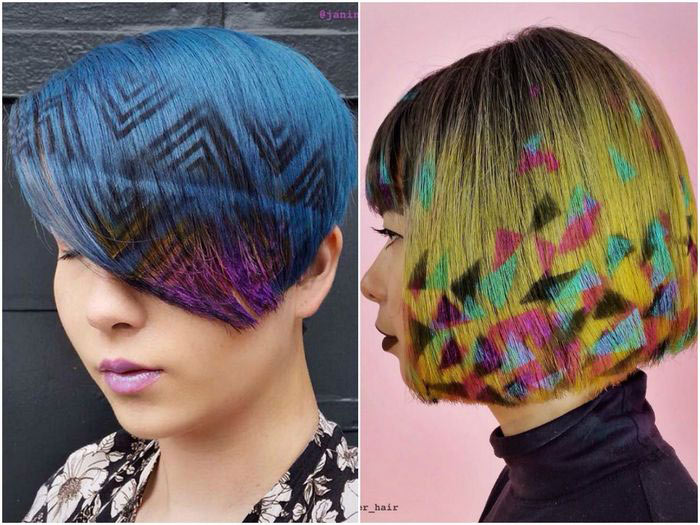 It only takes one well-known blogger in Instagram to upload a photo with an unusual hairstyle for others to follow his or her example. Trends spread very quickly in this network and are very contagious. The same thing happened with unusual hair tattoos. They immediately won enormous popularity among Western bloggers. Girls started uploading photos with flowers, lace patterns, butterflies and geometric patterns on their hair.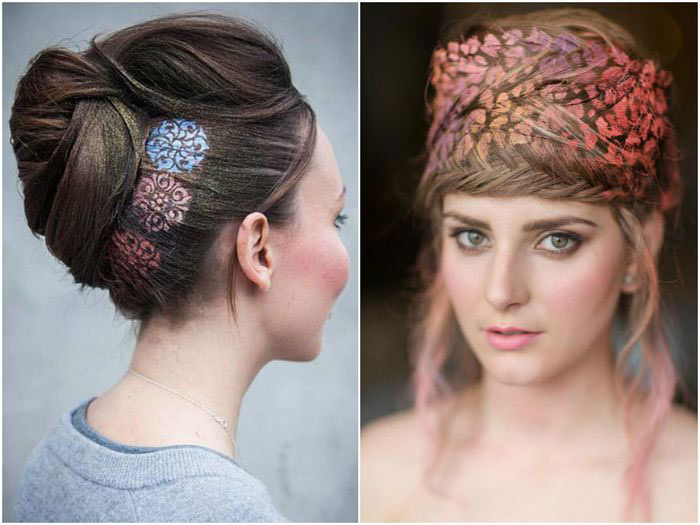 Who invented such an interesting trend? The author of the creative drawings is a stylist from Canada. Janine Ker loves making hair a true work of art. She boldly experiments with images and draws entire fantasy worlds on her clients' heads.
Artwork on hair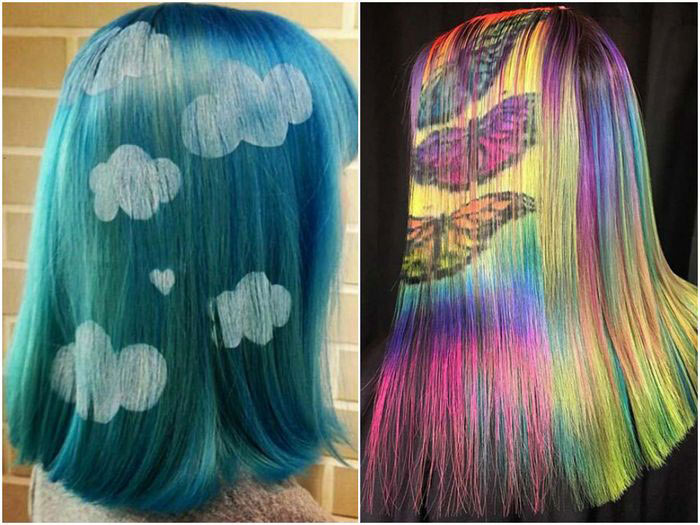 How does the hair stylist manage to turn her clients' hair into magic? First, an idea is born in her mind, and then it is transferred to her notebook as a complete sketch of the future work. After that, she picks up sprays and colored hair stamps of the necessary shades, and transfers the idea on the client's hair.
Very beautiful hairstyles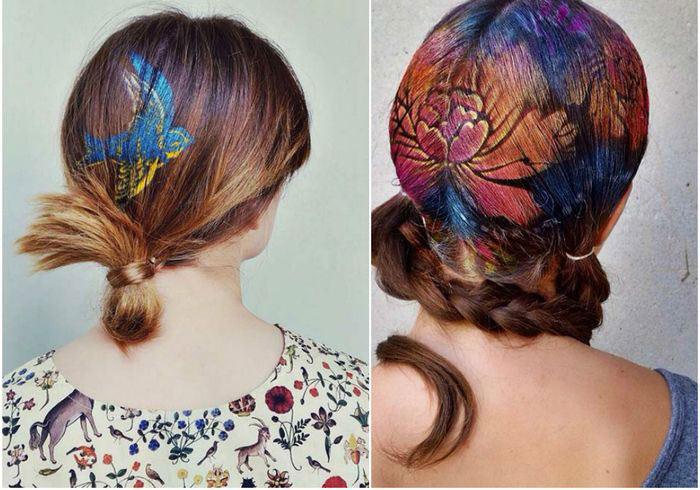 This type of dyeing helps you to be different every time, since such sprays are completely safe for the hair and are washed off after the first shampooing. This option is perfect for a holiday hairstyle, a visit to a festival, or just to impress others.
Color does not matter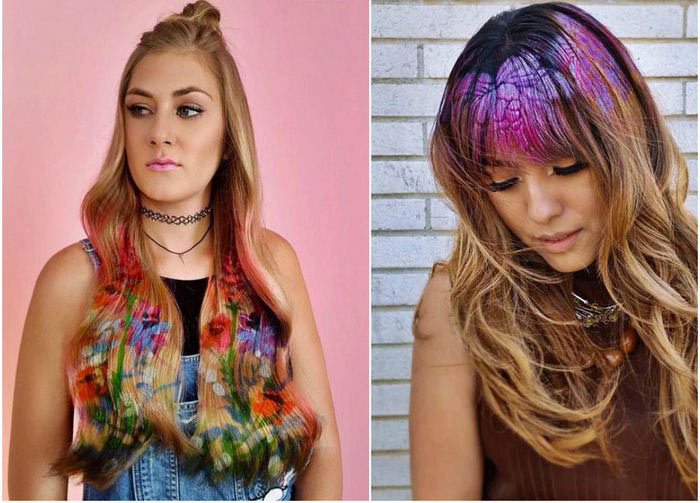 Many women wonder what hair color is best for such drawings. The answer is very simple – the dye is equally expressive on dark and fair hair. Everything depends on the intensity of application and hair porosity.
A beauty parlor at home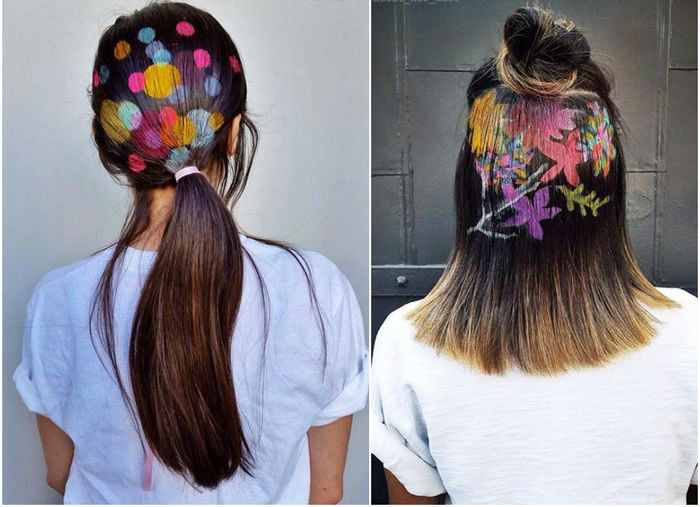 The easiest way to try such hairstyle is to buy special crayons or a spray dye. Today, these products can be easily found in a cosmetic store. The most interesting fact is that their color palette is quite wide – from neon yellow to refreshing turquoise and fiery orange. So you can pick a color to your taste.