Makeup should be taken with great responsibility, which is why we would like to share with you the latest beauty trends that will definitely be useful to all women.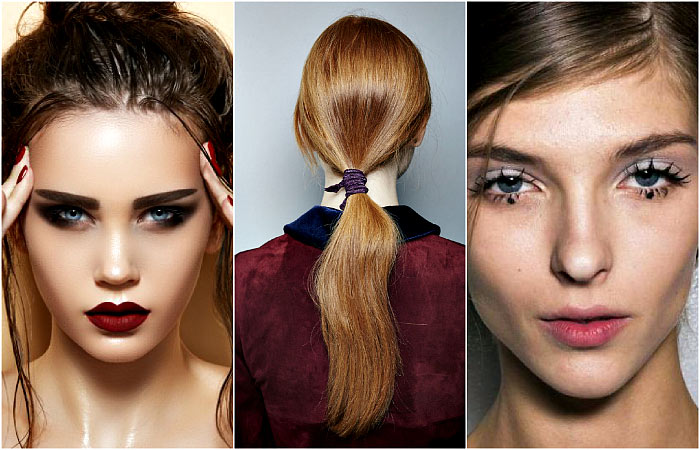 1. Eyelid "stitches"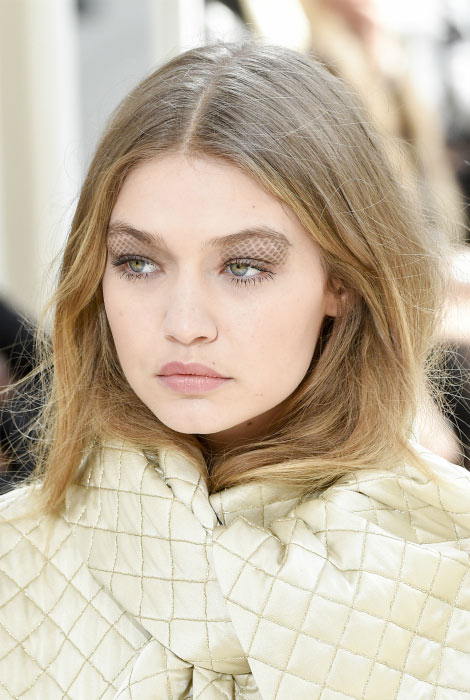 The most fashionable and skillful girls can try applying smokey-eyes makeup, which imitates diamonds, typical for the iconic Chanel 2.55 bag.
2. Cat's eye – the new way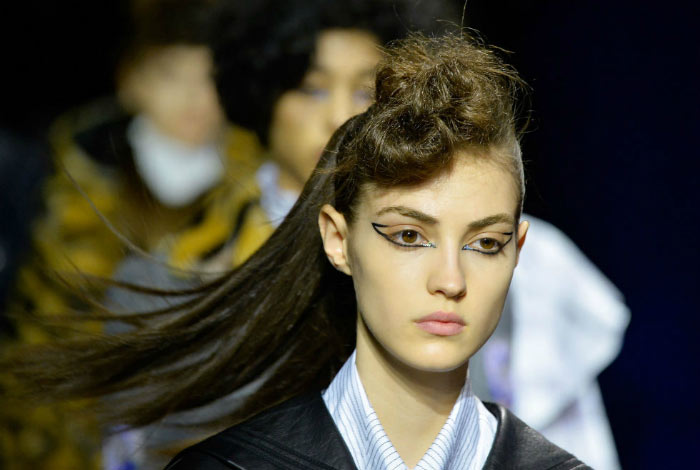 The most daring girls should definitely experiment with intricate eye lines that are at the peak of popularity in the coming fall. Adjust the thickness and size of each eye line in accordance with the shape of your eyes.
3. Sequins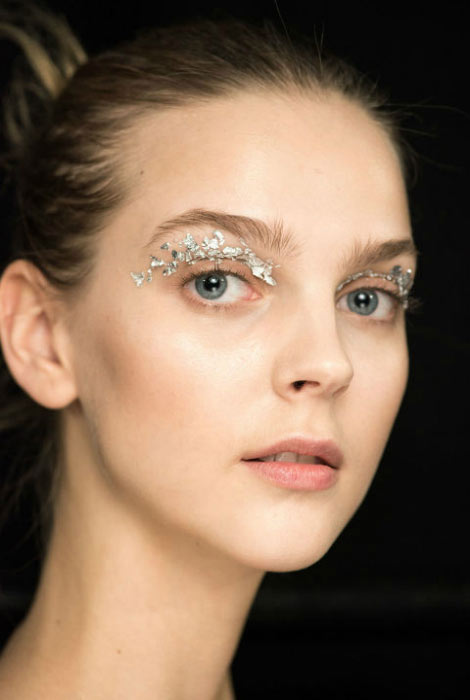 Models of world-renowned houses wear lots of sequins on their eyelids. Stylists give the green light to all kinds of experiments: silver eyeliner under the lower lid, colored shiny eye lines, glitter around the eyes or under the eyebrows. For the sequins not to crumble, apply them with a brush on a special sticky base.
4. Rock
Smoky-eyes, thick eye lines, black shadows in combination with nude lips is a terrific solution for the fall makeup.
5. Hair pins
Childlike frankness and coquetry are in trend, so you can go ahead and decorate your hair with bright and original hairpins. Charming accessories will not only decorate your everyday hairstyle, but will also add some color to the gray autumn weekdays.
6. Focus on the lips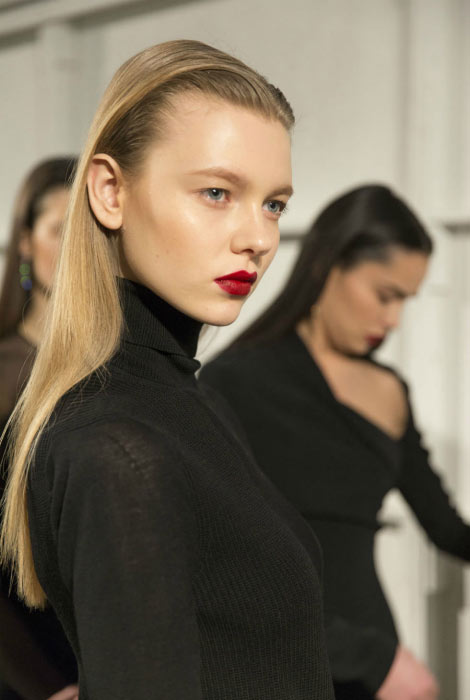 Red lipstick is the timeless classic that never goes out of fashion. So every self-respecting girl's makeup bag should contain a red lipstick of a suitable shade. Also, it should be noted that red lipstick this fall is combined with modest eye makeup or nude makeup.
7. Headbands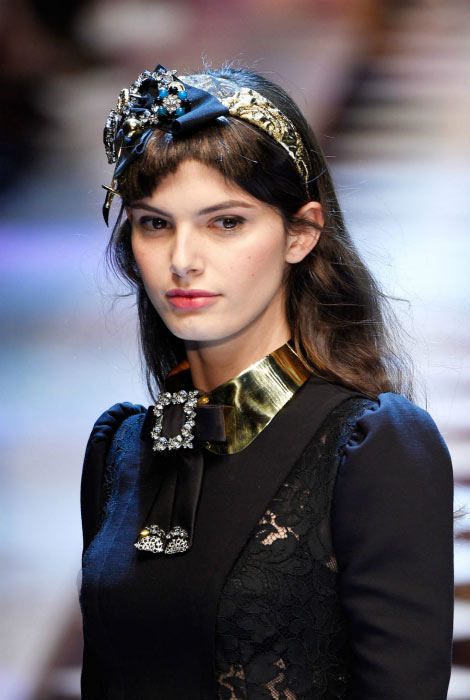 Headbands are back in fashion. Thin and wide, decorated with beads, sequins and threads – the choice is extremely wide. You can wear headbands on a daily basis or for a special occasion.
8. Low ponytail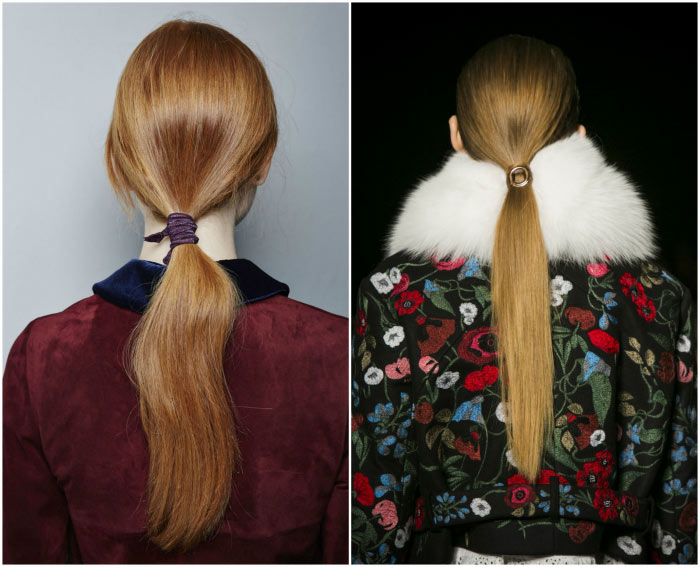 Low ponytail is one of the most popular hairstyles this fall. It is perfect for any face type and life situation.
9. Neon shades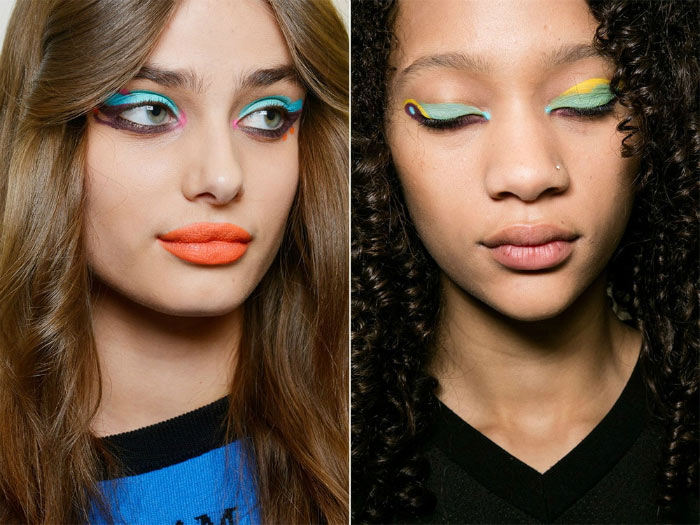 Bright neon and fluorescent shades are the favorites of fall-winter 2016. Going to a party, feel free to use neon-colored eye shadows and lipsticks.
10. Colored smokey eyes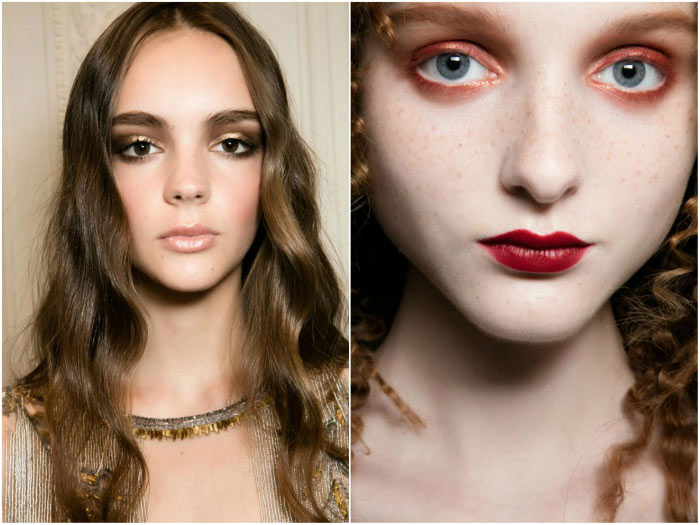 The classic black-and-grey makeup is replaced by colored smokey eyes. Bronze, gold and purple shades are the main favorites of the smokey-eyes evening make-up.
11. Matte lips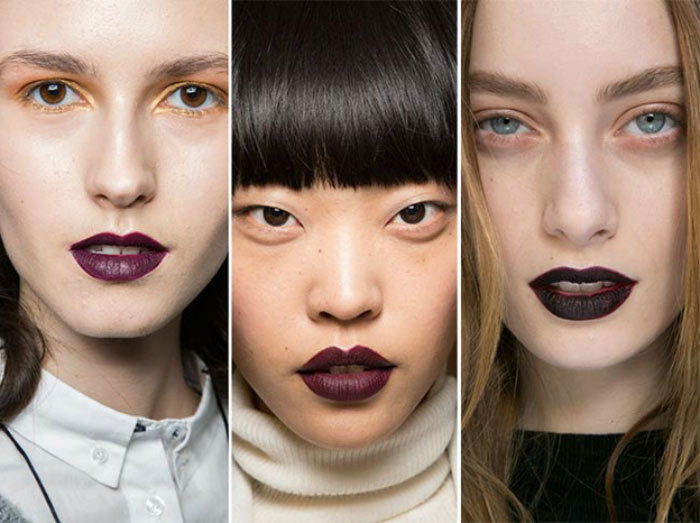 A dark matte lipstick is one of the biggest hits of the fall makeup. Stylists recommend paying attention to wine-colored, brown and even black matte lipsticks.
12. Doll eyelashes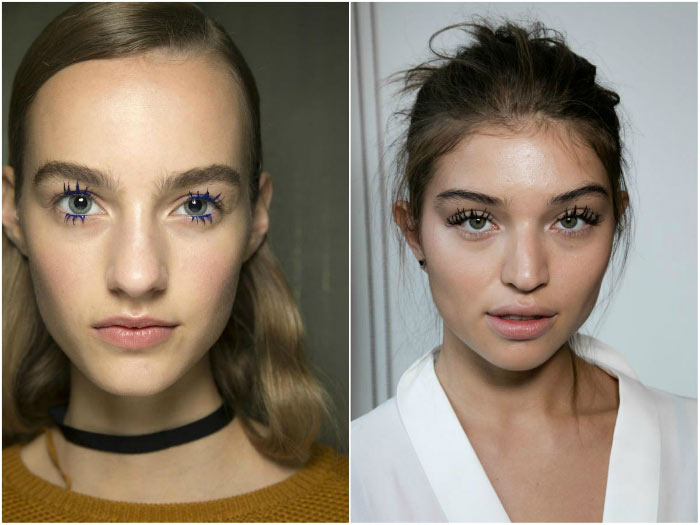 The summer trend for perfectly separated, natural eyelashes is replaced by long and structured eyelashes this fall. Therefore, doll eyes and accentuated lower lashes are a perfect example of fashionable make-up.
13. Gloss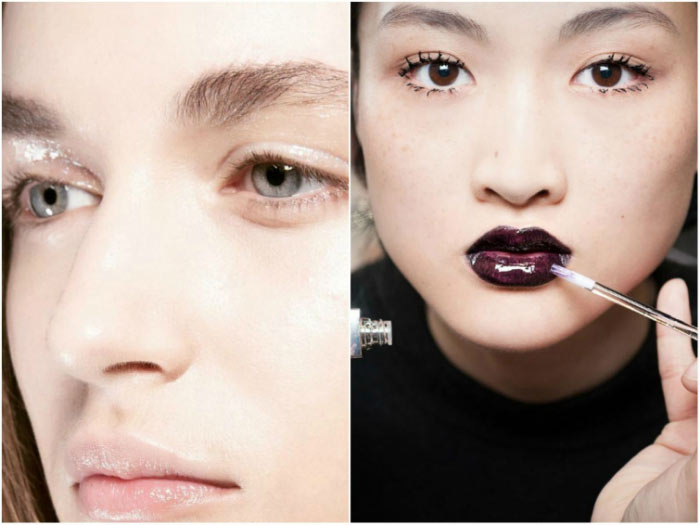 Along with matte lipstick, transparent lip glosses with a wet-lip effect are coming into fashion. By the way, stylists say that transparent or shimmery glosses can be used in eye makeup, as well.
14. Blue eye shadows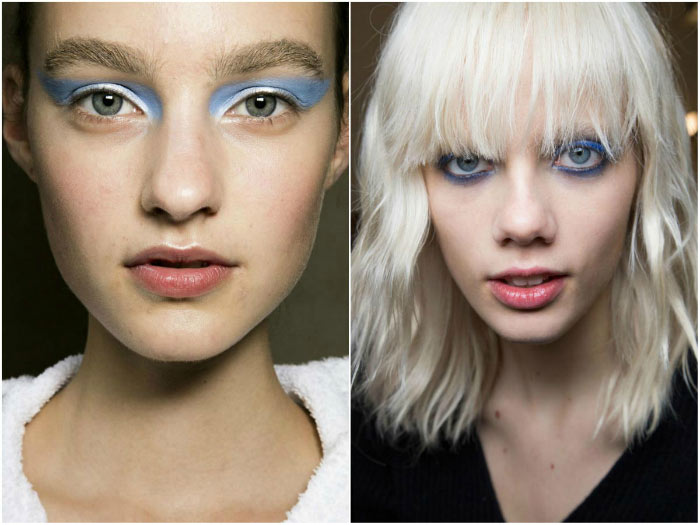 For several seasons in a row, blue eye shadows has remained at the peak of popularity. Smooth transitions from light to deep blue look really great.
15. Wave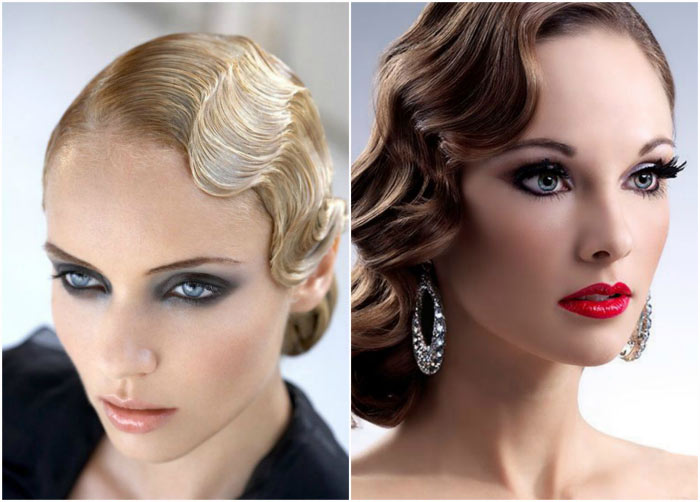 The style of the 20-30-ies of the previous century is the main trend of the coming fall. So, get ready to style your hair in large smooth waves.
16. Crimping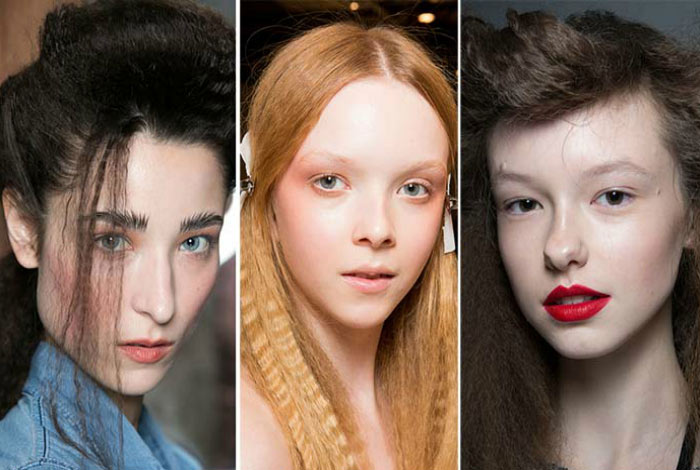 Hair crimping is back again! This fall, every fashionista must get a crimper iron and style individual strands, creating invisible volume, or curl all the hair.