You probably have already noticed, that black is going to dominate in the upcoming makeup season this fall. Mac, Dior, Givenchy presented rich dark shades in their fall 2009 makeup collections. Chanel has already presented its Venetian makeup collection, which has a lot of deep dark colors. However, the brand did not stop at this point and presented its passion for black by creating a separate collection called Chanel Noirs Obscurs Collection. The collection is a limited edition.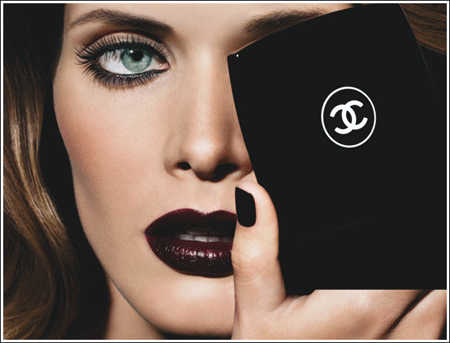 Why black? The brand's representatives explain, that this is their tribute to the famous Coco Chanel's black dress; furthermore, black is back on the podium this season. Thus, Chanel is celebrating this event by releasing their limited collection of make-up, which will definitely contain the precious black color in various shades and products.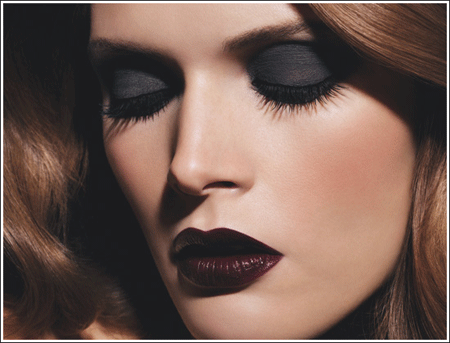 First of all, the Dark Black Collection from Chanel has three new rich shades of lipstick:
Obscure Dark
Maniac Blood
Hysteria Lush purple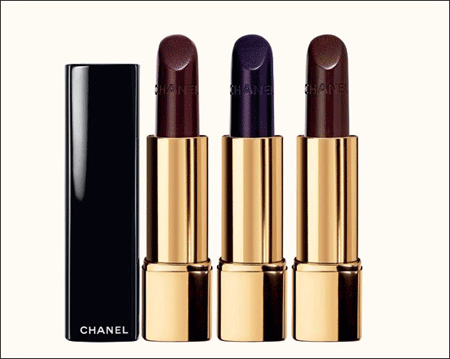 The collection's four-color pallet Les Folies Noires provides perfect shades for creating "smokey eyes".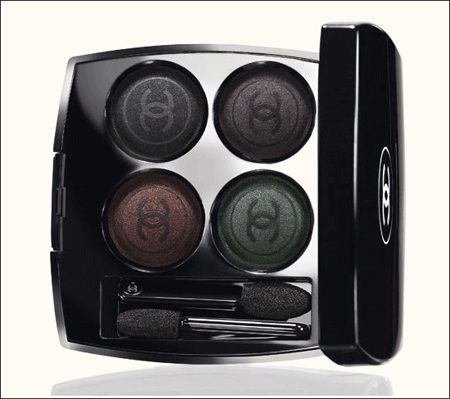 The lip gloss Aqualumiere Gloss comes in the shade of 717 Furious.
Two mascaras Ininitable Mascara and Exceptionnel Mascara are obviously black and enriched with strong pigments. There also are two eyeliners- Le Crayon Yeux Eyeliner and Demoniac Dark Aubergine.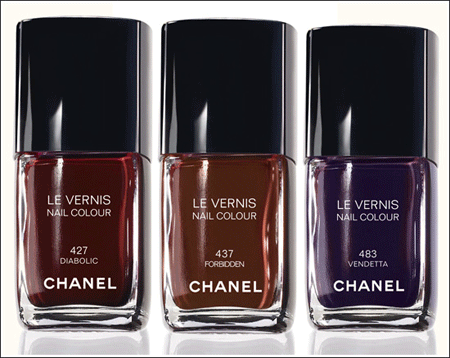 Nail polish is another must-have of the collection; it comes in three new dark colors:
Diabolic Black
Forbidden
Vendetta Dark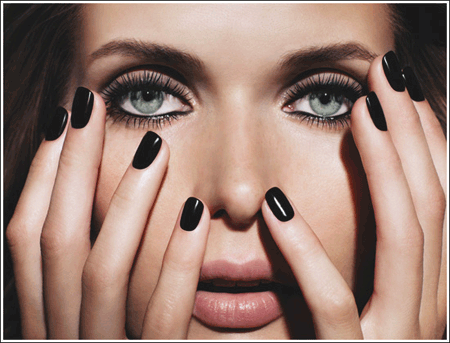 Source of the images: temptalia.com.