East and West meet in the new ArtDeco fall palette. The collection was created in collaboration with Talbot & Runhof designer duo. The new items are notable for subtle elegance and aesthetic beauty.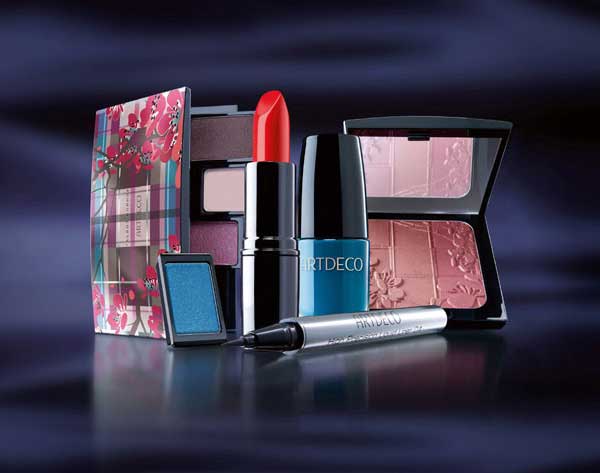 The heart of the collection is an eyeshadow quad, TALBOT & RUNHOF BEAUTY BOX QUATTRO, decorated with floral pattern.
EYE DESIGNER REFILLS liner with three inserts:
#09 Rosy Starling,
#163 Peacock Coquette,
#190 Cherry Blossom.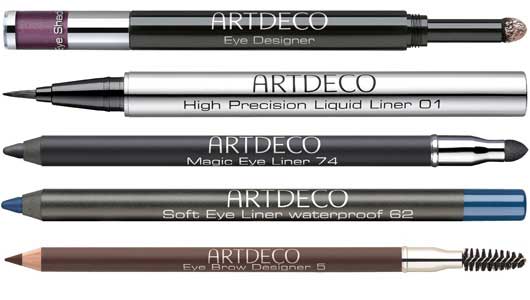 MAGIC EYELINER in shade #74 Western Opera: dark charcoal gray
Two waterproof eyeliner in shades #62 and #84, as well as a liquid liner in black.
ART COUTURE LASH VOLUMIZER – a black volume mascara. A brown eyebrow pencil with a brush.
COUTURE BLUSH – a compact rouge.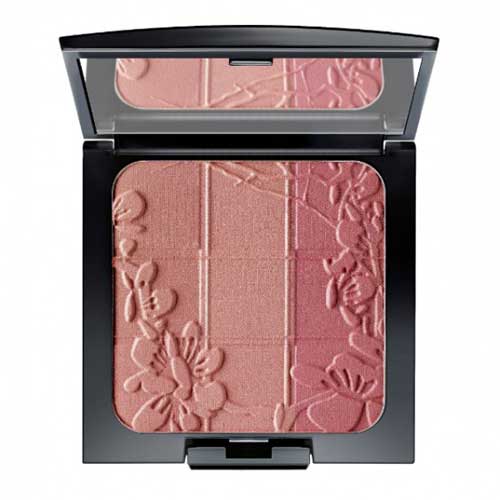 Two types of lipstick: PERFECT COLOR LIPSTICK (with a luxurious sheen) and COUTURE LIPSTICK (neutral with natural shades).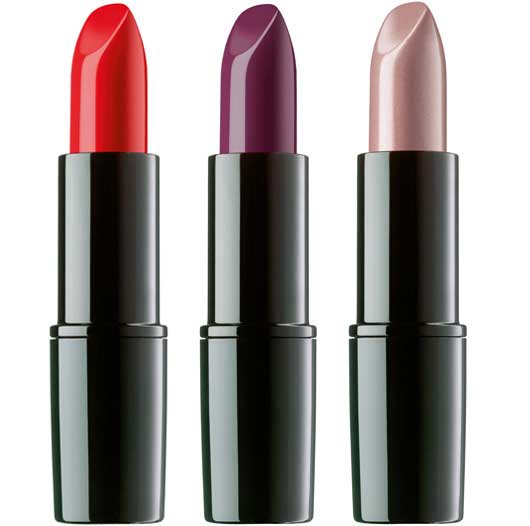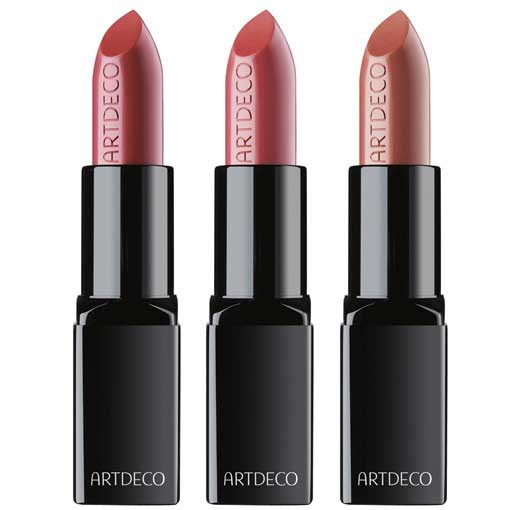 Lip pencils in three shades:

CERAMIC NAIL LACQUER in shades corresponding to the eye shadows.