Here is yet another proof that this season's holiday makeup can't do without the glitter of gold and silver. Holiday makeup collection from Artdeco, Glamour Noblesse Collection, features a lot of products with sparkles and in this winter's trendy colors: purple, gold, and beige.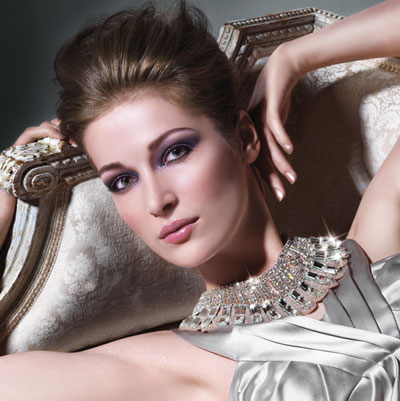 Note the highlight, Glam Stars Liquid Eye Liner in gold and silver.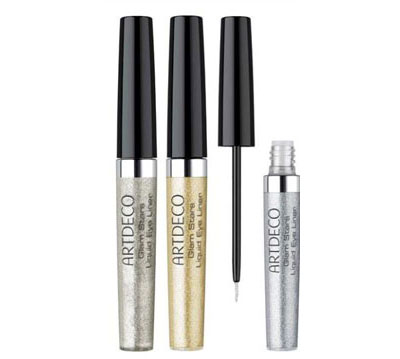 Really chic quad eyeshadow palette, Beauty Box Quattro Stars, in a noble baroque style packaging includes shining and sparkling shades.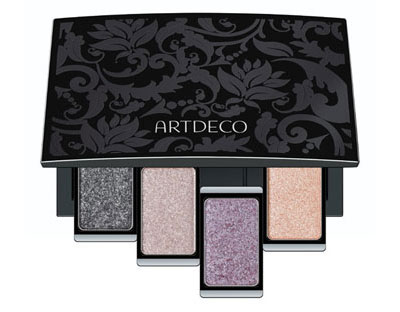 No doubt you will need all other items from Glamour Noblesse Collection to create your charming holiday look. The collection also features eyeshadows, highlighter, lipstick, lip gloss, a sparkling nail lacquer, and glittery spray.  All the items provide shine and glitter.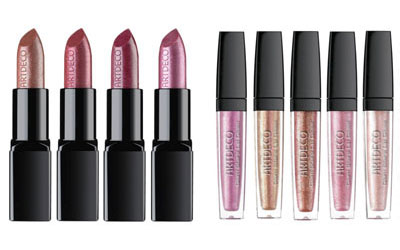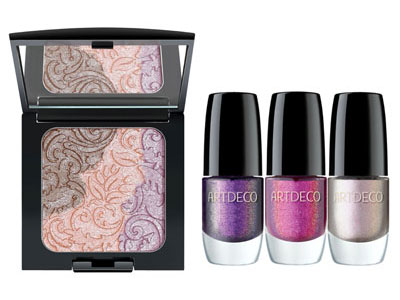 Source of the images: fashionfame.com.