Spare a look for a new makeup collection – Guerlain's Terracotta lays a strong claim on becoming an undisputed summer classics with its exotic flavors of the mysterious East. What they are inspired by this year is minerals with their flair of impeccable naturalness – like mineral powders and eye shadows, a vegetable pigment, dry oil with the natural ingredient Roucou. But it would be more interesting to see how they work in any particular instance.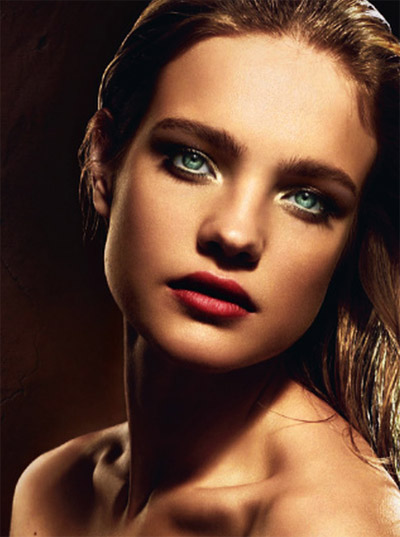 Terracotta Mineral Flawless Bronzing Powder promises natural and healthy outdoor glow.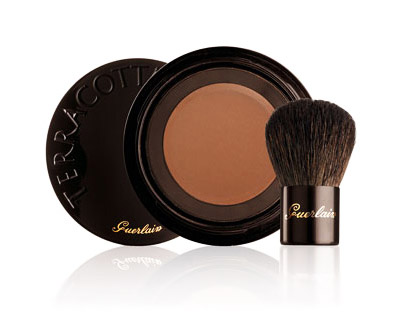 Fard Indien Mineral Eyeshadow (limited edition) lays impressive finishing touches with an exotic twist, with its poetic 3 shades: 01 Paradise Sand, 02 Holy Smoke, 03 Jungle Dust.
Kajal Mineral Khol (limited edition) adds an irresistible touch to your eyes when used on the inside of the lower eye rim. The single shade is aptly named 01 Black Fakhir.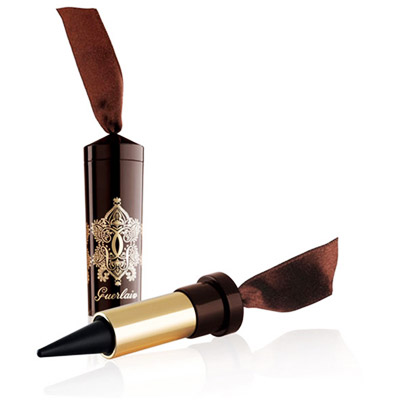 Terracotta Baume au Coeur High-Shine Soothing Lip Balm is especially rich in natural ingredients (wild mango butter, several kinds of oil). They will work to make the natural color of your lips stand out more and protect them from getting dry. The 3 shades are: 01 Rose Venus, 02 Coeur Caramel, 03 Cocoa Love.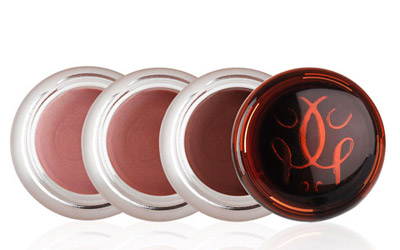 Terracotta Cashmere Velvet Matte Gloss (limited edition) was designed with an eye for comfort over stickiness (can it be true?). It comes in 3 shades: 01 Rose Pondichery, 02 Beige Bengali, 03 Rouge Sultan.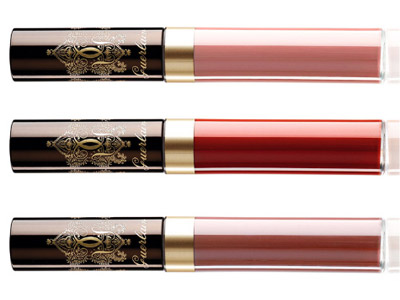 Terracotta Eau Sous Le Vent Soothing Moisturizing Mist contains a vegetable protein which is good for your skin hydration and tan and breathes with the perfume of Tiare Flower.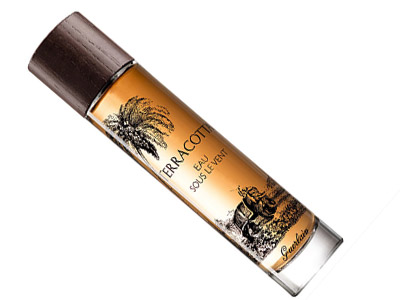 Terracotta Huile du Voyageur Nourishing Dry Oil SPF 8 keeps your tan in excellent condition for you, bestowing a golden glow to your skin with the right hint of mother-of-pearl.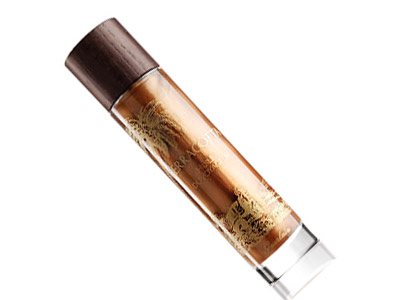 Source of the images: skincarebeautyproduct.blogspot.com.