Aromatherapy has been around for thousands of years, due to its assistance with meditation and relaxation and untapped medical benefits. Working essential oil application into your beauty routine is the perfect way to start and end your days on a positive note. With help from this essential oils guide, you can take your beauty routine to the next level.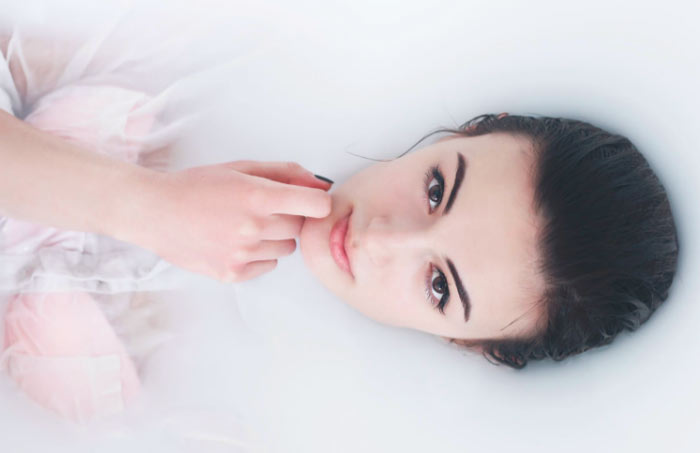 Nail Strength and Growth
If you've battled with thin, brittle nails before, your luck is about to change. Choose your favorite essential oil and mix it with coconut oil. Apply it to your hands and nails every morning when you wake up and in the evening before bed. Within a few weeks, you should see noticeable changes in strength and breakage.
Commonly used essential oils for this purpose are frankincense, lavender, and lemon oil. In this case, coconut oil acting as the carrier oil is what has the most benefits, so feel free to choose your favorite scent rather than wondering what will be most effective.
Hair Care
Similarly to your nails, your hair can be prone to dryness and brittleness. Constant exposure to the elements, hard water, products, and styling tools can damage your hair. There are a few options for revitalization. First, you can mix lavender or geranium oil with coconut oil to create a hair mask. Apply the mixture to your hair, leave in for 10-15 minutes, then wash as usual.
Alternatively, you can mix a custom alternative to designer hair oils. Choose lemon or lavender essential oil and shake in a bottle with either avocado or grapeseed oil. Apply a few drops to the tips of your hair for best results. Avoid the roots when possible. If you have a bottle with a dropper, using it will make the application much easier. If you go to the beach often, use ylang-ylang oil for extra protection against the salty air.
Luscious Lips
There are a few ways to use essential oils to give your lips some TLC. The first way is to create a sugar scrub. Mix white sugar with coconut oil and citrus oil, chamomile oil, or lavender oil. Rub the scrub into your lips to exfoliate, then wipe off with a damp cloth. Repeat once or twice a week for best results.
You can also create your own lip balm. When used in conjunction with your sugar scrub, your lips will be soft and supple in no time. Mix shea butter, coconut oil, and beeswax with a blend of citrus oil for brightness, lavender oil for soothing, and peppermint oil for some extra pump. Store in lip balm containers or tubes and apply as needed. Note that peppermint is a hot oil, so limit the amount you add to the lip balm and stop using it immediately if you have a reaction.
Supple Skin
The options for using essential oils in your skincare routine are endless. Blended with a homemade water or clay-based moisturizer, essential oils can restore brightness to the skin and fight the signs of aging. Add oils like patchouli, lavender, geranium, and jasmine to nourish the skin and fight blemishes. Tea tree oil and peppermint oil can be applied as a spot treatment for acne, reducing the need for harsh chemicals on the skin.
Skincare doesn't stop at the neck. Apply all over your body for soft, supple skin year round. You may be able to use a thicker, oil-based moisturizer as body skin is generally less sensitive than facial skin.
When creating a skincare treatment using essential oils, you'll need to pay close attention to how it impacts your skin. What benefits someone else's skin type may aggravate yours. Always spot test any oils or blends before applying them all over. Using essential oils is a nice alternative to putting chemicals and overpriced commercial beauty products on your body.