We are so used to putting on makeup that we never give a conscious thought to the fact that we do it every day, 365 days a year. But this very thought impressed folks at Nowness, including their directors Lernert & Sander, so deeply that they couldn't rest until they saw what it would be like! Consequently they brought in model Hannelore Knuts, a couple of makeup artists and had 365 layers of war paint laid on the patient model's face.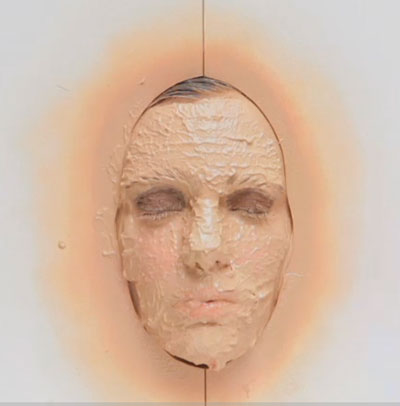 What's more, they didn't miss a thing, beginning with foundation (seven bottles emptied and then some), going on to blush (two bottles drained), cream eye shadow (another two bottles), and lip gloss (three containers gone). A year's beauty magic took nine long hours to create – without stopping for lunch or tea. Care to repeat the feat?
Source of the image: Nowness.