It is no secret that HR-managers often conduct a standard interview with a candidate regardless of what position the person is striving to get. They also check how people handle stress and what interpersonal skills they demonstrate. This is reasonable; some of these skills will be useful in your work. The article will tell you which skills can come in handy.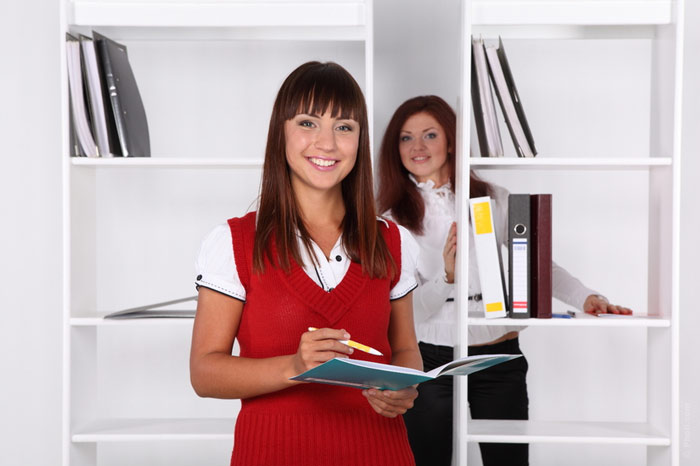 In every other resume, the job seekers write that they are creative and ambitious and that they want to work for the benefit of the company. Half of these skills are added as a formality, but the standard skills may include those that are useful to everyone.
10. An ability to express the thoughts in writing
There are a lot of copywriters, journalists and writers in our country, so why do you need to learn to write, if your work is in no way related to texts? The answer is that 36% of employers do not arrange an interview and do not even consider the resume, if the cover letter is written with mistakes.
Failure to express your thoughts in writing can become a wall on your way to promotion. A beginning engineer can work with nothing but hardware for several years. But the work of a boss consists in managing rather than in developing. It means we need to write letters, memos, tasks, reports… and do our best to study the native language in order to keep the new position and the salary.
9. An ability to speak
Expressing thoughts orally goes hand in hand with the previous point in our rating. Speaking skills are not only helpful in work. If your duties include making presentations or holding meetings, a competent speech is an essential prerequisite. If you are sitting in an office or laboratory in silence, the ability to talk will help adapt to the workplace quickly. Sullen and silent individuals are popular only among other gloomy people.
You do not need to recite poems or be constantly chattering in order to show that you are able to speak well. The rules of a good oral communication are different:
A smile
An ability to listen without interrupting the interlocutor
Addressing the other person by name
Simple and succinct answers to questions
The ability to present the facts consistently and logically
Actually, that is all. Do not try to joke, if you have never tried yourself as a comedian.
8. Self-confidence and perseverance
Self-confidence seems to be an innate trait – either you have it or not. But in fact, it can be developed.
You need it more than the employer because you will not build a career without a healthy portion of confidence. Agreeing with everyone and listening to other people's instructions is good for anyone but you. The truth is that you have to believe in yourself to achieve something. However, there is a line between confidence and arrogance, so do not try to show how cool you are during the interview. Learn gradually, and try to at least straighten your back in a line for the interview.
7. An ability to manage time
This is one of the cornerstones of being prolific. Even if you are not interested in this topic, you will still have to work and present the results of your labor. Thus, you will need to allocate your time wisely.
According to statistics, using social networks takes an average of two and a half (!) hours a day. Of course, your performance and your prize do not depend only on how wisely you make a schedule. But you know better how to spend the time you have gained as a result of careful planning.
6. Communication with the professional community
In fact, this skill is almost impossible to find in the list of requirements for job seekers because few people see a direct correlation between communication in the professional community and work. But it can affect performance. For example, if you are involved in an area that is developing rapidly and want to keep up with the progress, you must constantly learn from the experience of others. And if you visit a conference, you have a chance to find customers and partners there. In addition, the knowledge of the community makes it possible to find experts and consult with them.
5. Introduction to technology
Jokes about the confrontation of accountants and administrators are still popular, no matter how odd it seems. It is expected that everyone without exception should have the experience of using technology.
And if you come to the office, you need to find out on the very first day where the company stores electronic documents and which messenger the departments use to communicate with each other. Besides, it is not respectful to contact the technical support with the words "I haven't done anything wrong, it's the software," pointing to a freezing computer.
The better your skills of using technology are the more opportunities you have for career growth. It is not necessary to turn into a geek, but knowing the basics is as necessary as the air itself.
4. Critical thinking and problem-solving skills
Many people know how to work strictly according to the instructions, but really attractive and profitable projects and positions belong to those who can look at things from an unusual angle and quickly solve difficult problems. This skill alone can become your profession, and if you have the ability to quickly find a way out and then demonstrate other qualities to advantage, you are a very valuable employee.
3. An ability to sell things
No, no, no, this does not mean that everyone should look for customers and be the masters of cold calls. You just need to know how to bargain. For example, when you talk about raising wages or negotiate about the future salary. Learn to sell your time and get comfort as a reward. You need to be a good salesman to postpone the deadline, to coordinate the changes to the project proposed by your team or to agree to remote work.
2. An ability to work in a team
Recruiters seem to be obsessed with the teamwork skills in the last few years. They want to see a team player even in the professions where individual work is important.
However, team work, as well as other items from the list, is a chance to achieve career growth. Even if you do not aspire for leadership positions, understanding the common goals in a team involves intense work.
1. Emotional intelligence
It is the main non-basic skill, which helps to live and work. Intelligence is your knowledge and your ability to work with information; emotional intelligence is the ability to apply knowledge in real life situations. Empathy helps to interact with others, and most importantly – it is also possible to develop it.