As it turned out, not only fantastic gadgets are able to gather a great deal of money on further implementation. Zack Brown from Ohio decided to collect only $10 per cooking potato salad on the Kickstarter crowdfunding service.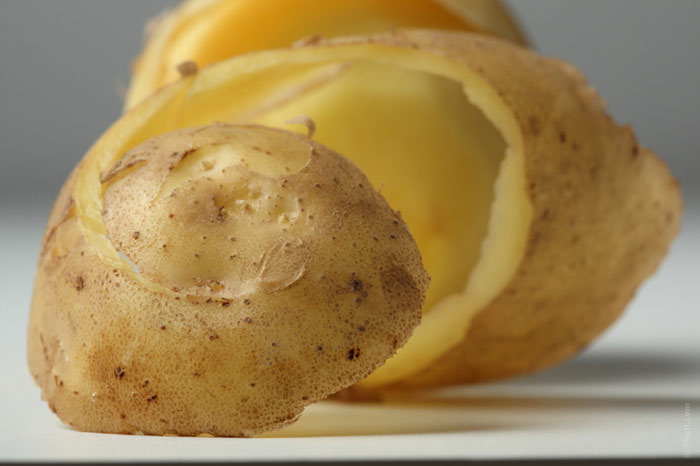 He said he realized he really liked potato salad, but never did it himself. And so he decided to do it. On the second day of the project the author was able to collect ten times more than the desired amount. And it seems to be just the beginning, as the campaign will last for about one month. The first goal was very modest: for $35 Brown promised to make four servings of salad, for $75 – a little party, for $100 – to come up with two different salad recipes. However, since these amounts were collected instantly, he had to use his imagination further on: for $300 the author promised to consult with a professional chef, for $1,000 – to arrange an online broadcast of the cooking process, and for $3000 – to throw a big party with the ceremony of preparing the salad in a large rented room (all those who donated 10 dollars will be invited for this meeting).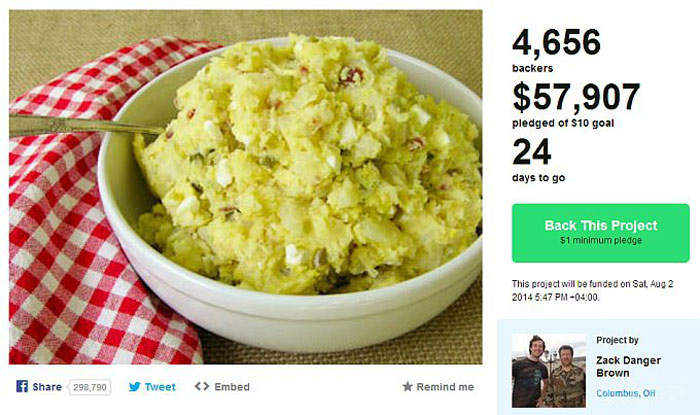 The minimum contribution amount is one dollar, for which you can hear a "thank you" and your name while Zack will be preparing the salad. About a thousand people have already donated money. Fundraising will continue until August 2. Currently about $60,000 has been collected.