This is the news from the field of incredible and shocking inventions. A recent confrontation between Israel and the Gaza Strip resulted in the creation of a new fragrance in Palestine with the scent of … missiles.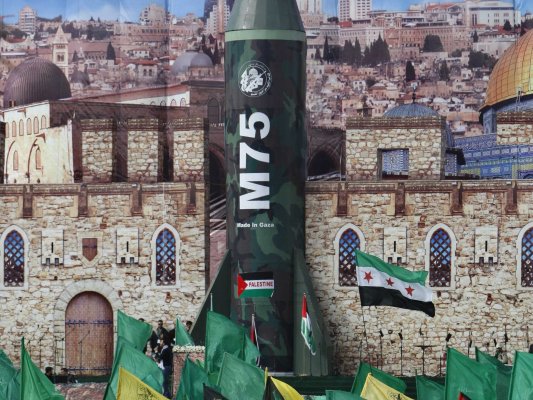 Shadi Adwan, the owner of a local cosmetics company in the Gaza Strip, has decided to name his new fragrance "M-75" in honor of the victory of the Palestinian people and their resistance during the eight-day war. That is the way the local daily Al-Resa newspaper informed about it.
"M-75" rockets were launched in the direction of Tel Aviv and Jerusalem in the days of the operation called "Pillar of Cloud."
In an interview with the Al-Resa newspaper, Adwan called the fragrance pleasant and attractive, just as the rockets of Palestinian resistance, and especially "M-75".
According to the newspaper, the fragrance is produced in male and female versions and costs 50 shekels, twice as much as the usual one. According to Adwan, it is because they contain special ingredients, "worthy of victory in the Gaza Strip."
It is also reported that last week this fragrance was presented to the head of Hamas politburo Khaled Mashal and the head of Hamas government in Gaza Ismail Haniyeh.