This year it seems like London butchers are the first to celebrate Halloween, and in a very queer fashion too – by selling edible human flesh!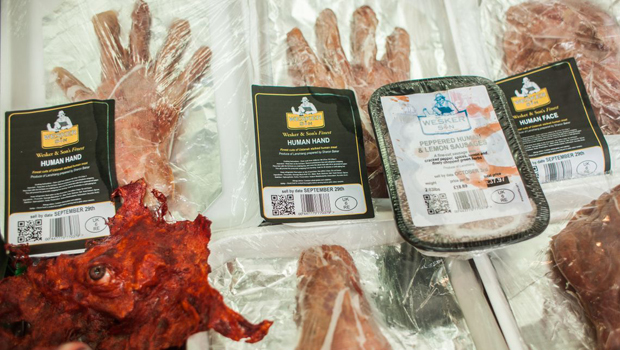 At least that's what a number of visitors to Smithfield's Meat Market were led to believe when they stumbled across a butcher's that had on display packaged hands, feet and other parts of what looked like pieces of human body.
Rest assured, it's not an outbreak of cannibalism. Wesker & Son's rather gross-out merchandise is really the brainchild of Sharon Baker, a food artist involved in promoting the Resident Evil 6 computer game. As for the stunning meat cuts, they are delicious, made from Prosciutto and sausage meat (to represent the flesh) as well as a chicken and pork mince pate with cranberries and pistachio mixed in (for terrine pieces that look like limbs).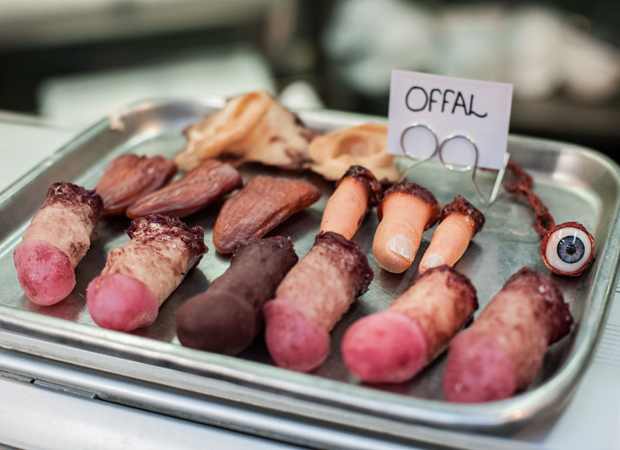 The unexpected food is also Baker's bodychild, since she molded some of the pieces after her own body. It must have been quite an experience, but the ghoulish creator says she never batted an eyelid. It was different, however, for her family members, who were shocked at the sight of the kitchen "filled with various meat hands, feet and faces, and now the full body."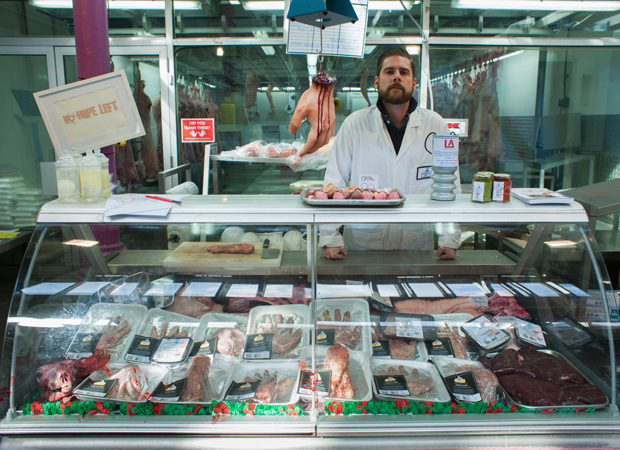 Capcom's UK PR manager Adam Merrett had much to say about the project management's pride in the gifted foodstuff mixologists who are engaged in the promotion campaign. He expressed his hope that Resident Evil 6 will tell more to the human senses, "fleshing out the fear and potential reality" of survival in the C-virus-infected world.