Today, playing casino games is no longer a big deal to organize. It's an activity that's open to anyone, anytime, thanks to the fact that there are so many online casino gaming sites which offer games in instant play, directly through an internet browser. There's no need to make a special trip to a land-based casino, you have all the games you could possibly want to play accessible online.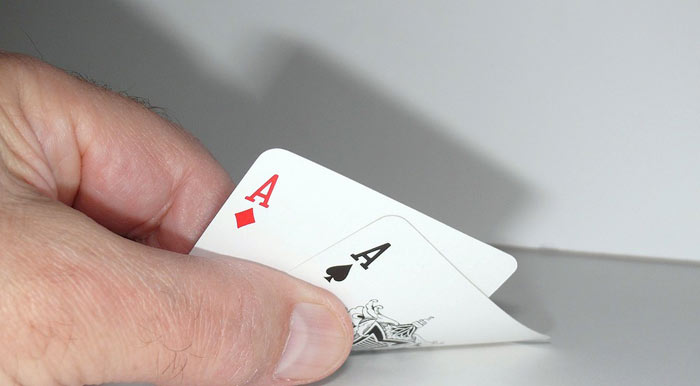 Take a look at the selection at the 32Red online slots Australia site and you'll see there are over 300 slots to choose from. The themes are incredibly varied, anything from make-believe to ancient Egypt and outer space, as well as a wide selection of slots that link into films like Bridesmaids and TV shows like The X-Factor. Alongside all the slots, there are lots of different table games to choose from, with the most popular being roulette, blackjack and different types of poker.
Given the fact that these kinds of games are now so accessible, online casino gaming is something that has become really popular with people of all ages and different stages of life. Pretty much anyone you know may well have done a little online casino gaming. So, if you want to host a casino party at home, it's something that will likely be very popular with friends and family. Here's how to have a successful casino party soirée.
The low-cost version
At the most basic level, you can have a great casino night at home without spending much at all. Invite over a few friends and ask them to bring their tablets with them. Nearly every casino site such as 32Red, Red Flush or Golden Riviera offers new players a welcome bonus. For your casino party, get everyone to join the same site and cash in on the bonus money so that you all have the same amount to start playing with. At 32Red, if a new player starts their account with $20, the site adds $32, meaning that they have $52 to play with.
You could all work through a selection of different games on the site, placing the same bets for each game. To get things going, start off with a few spins on selected slots and then move onto the table games – roulette, blackjack, etc. If you all place the same bets on each game, you'll be able to see who's had the most luck at the end of the night.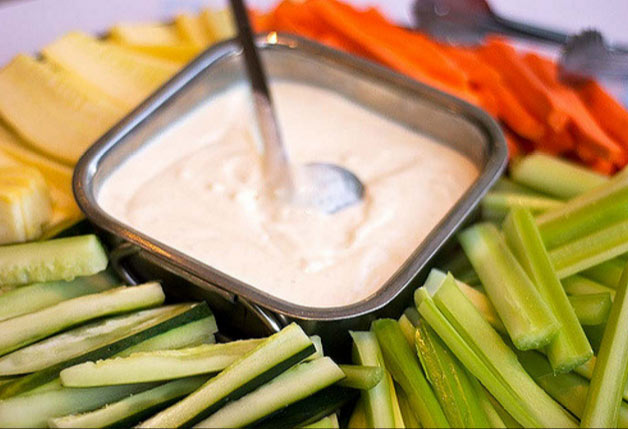 The only other thing you need to do is provide a few light bites – chips and dips – and some drinks, Add a few casino-themed party decorations and you'll have your casino party ready to roll.
Make it an occasion
If you're going to have a casino night as a way of having a special celebration like a big birthday or anniversary, you can really go to town on the planning. Having a focus such as casino games is a really good way to mix up different groups of people who might not know each other that well. It's an easy way to break the ice and get people talking and having fun.
Instead of playing online casinos, there are lots of companies that have casino gaming equipment for hire, and what you book for your party really will depend on what space you have available. You could have separate tables for roulette, blackjack and poker, or an all-in-one gaming table if space is at a premium. You may also want to hire dealers or croupiers with the equipment, unless you have enough friends willing to take turns to man each of the games for the other guests.
Alongside the casino games, you also need to think about the food and drinks. If your budget allows, turn over the catering and bar to an outside company. Or do a DIY version by preparing party food ahead of time and maybe calling in a favour by getting your sister/brother/cousin to tend the bar for you. They can mix cocktails for your guests so they feel like they're in a really swish casino bar. To finish off setting the scene, suggest that guests dress up in black tie or whatever they'd wear if they were heading out to a Monte Carlo casino for the night.
Decide whether you're playing for fun or money. It's probably more fun to use play money, so everyone can have fun without getting stressed about losing any of the games and can feel free to play for pretend high stakes. Although you can hire the casino chips and play cash along with the rest of the equipment, these are cheap enough to buy and keep for the next time you feel like hosting a casino night.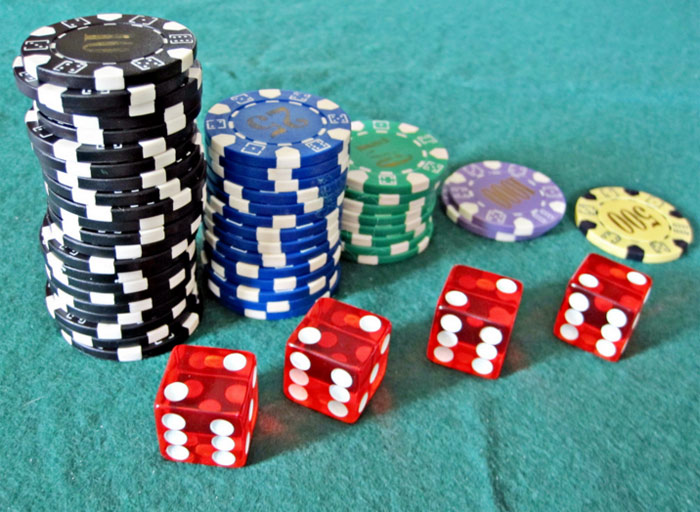 Dice at Casino by Images_of_Money
Have a few prizes lined up for the end of the night, and award these to the three people who've had the most success and amassed the largest amount of chips.
A little forward planning and preparation and you'll have the makings for a great casino party, whatever budget you're doing it on.