With miles of sandy shorelines, million dollar homes, and designer boutique shops, it's easy to see why La Jolla is a playground for the rich and famous. But, despite appearances, you don't need celebrity status to enjoy a fantastic vacation in La Jolla. Here's how to visit and explore La Jolla on a budget.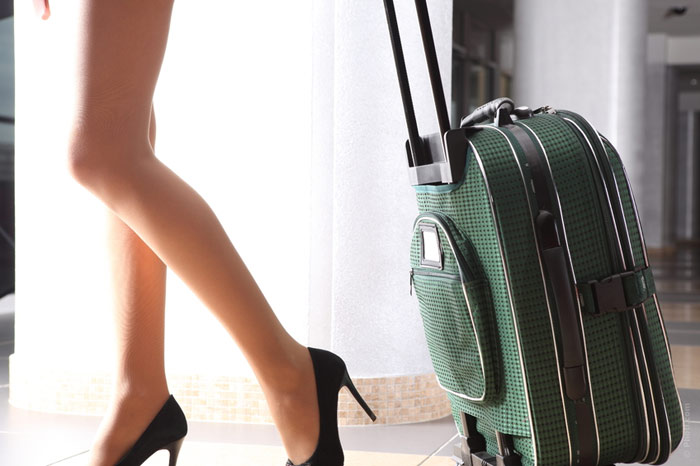 The Coveted Torrey Pine Area
Renowned for PGA-quality golf and scenic hiking along the La Jolla Bluffs, this area along the north coast is a desired location for travelers. Whether you want a room close to the Torrey Pine golf courses or are just looking for panoramic views of the ocean, stay at the Hilton La Jolla Torrey Pines. This elegant hotel offers luxurious amenities at a low price. Take in stunning views of the golf course and ocean from your private balcony, or lounge by the tropical pool to work on your California tan.
Find Shopping Deals in the Village
While it's easy to max out your credit card at the trendy shops and malls in La Jolla Village, you can find deals if you know where to look. Women should stop by Lorna Jane or Pink Zone for cheap fashion and great service, while Fashion Stork is the place to find deals on men's clothing. Francesca's jewelry store offers affordable pieces to accessorize any outfit.
If you plan to do a lot of shopping, stay close to the action at the Empress Hotel of La Jolla. Centered in the village and a few blocks from the beach, this budget-friendly hotel offers comfortable rooms, attentive service, and a free breakfast.
Stay and Play on the Beach
The beaches are the highlight of any La Jolla vacation and are completely free to visit. Along with some sunscreen and a towel, don't forget your camera. You'll want to capture your family playing in the water and the spectacular sunsets that glow over the horizon.
Book a room at the Best Western Plus Inn By The Sea and walk to the beach at your leisure. This hotel is so elegantly furnished, you won't believe the room rates are so cheap. All rooms feature private balconies that overlook the relaxing pool area or the city.
Sample Californian Cuisine for Cheap
There are plenty of splurge-worthy restaurants in La Jolla, but if you're counting pennies, here are a few places to enjoy the local cuisine.
El Pescador, a fish market and café in the village, is a local favorite for freshly prepared fish tacos, sautéed mussels, and sourdough bread. Complete your visit to the coast with an order of California rolls or lobster mac and cheese at the hip and fun Sushi on the Rock restaurant.
For a more intimate dinner, book a candlelit table at Barolo restaurant. The Italian fare includes veal, scallops, ravioli, and homemade gnocchi with pesto.
Planning your dream trip to luxurious La Jolla? Share this post, and go to Hipmunk to learn more about budget hotels in La Jolla.
Author Bio:
A former journalist, Tammy Banfield is a freelance travel writer who loves scouring the web for the best travel experiences. Tammy has written about more than 2,000 hotels and has traveled extensively throughout Canada and the United States.