Dazzling Teahouse Condos in Toronto
Don't let the name fool you; these condos are anything but boring! Of course, you could sit back with a relaxing mug of hot tea, or you could get out and explore the downtown wonderland of Toronto. The 501 Yonge St. condos are full of luxury, elegance, and hometown comfort, and you are invited to experience the magic. Check out these living accommodations at My Condo Pro and prepare for your move today!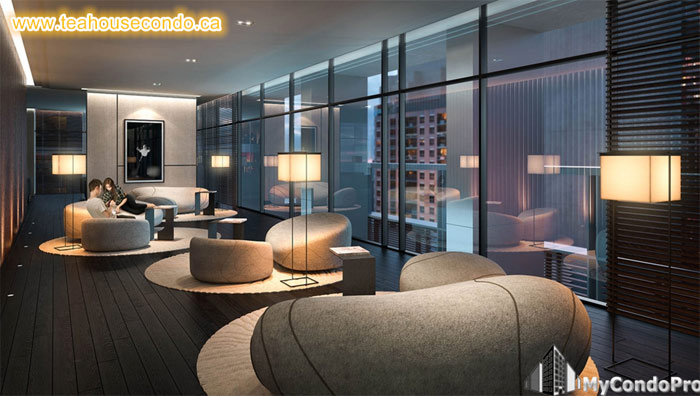 Sleek and Sophisticated Design
First of all, the Yonge St. condos are stunningly fabulous in structure and class. They are really in a league of their own and will definitely make you the envy of all of your family and friends. These living arrangements feature luxurious lines and silhouettes, as well as industrial materials to add a contemporary look and feel to the space. The Teahouse condos will delight and excite with their modern architecture and cleanliness. In fact, you will be hard-pressed to find finer lodging in the glorious city of Toronto, Canada. Not only is this an up-and-coming mecca for North America class and collaboration, but it is absolutely beautiful. Natural beauty and city life combine to create a melting pot of cultures and lifestyles.
Discover the Downtown Location
Downtown and midtown Toronto are great places to meet new people, have unique experiences, and discover something each and every day. The condos are situated in prime locations for businesses, professionals, students, and folks young and old. As a matter of fact, people from all walks of life find themselves in this fabulous Canadian city, and it is also a treasure trove for tourists and visitors. With nearby attractions such as Niagara Falls and the CN Tower, there is never a dull moment here! If you're worried about being partied out, don't fear because the Yonge St. condos are complete with comfortable furniture and the cosy ambiance you crave after a long day or night on the town.
Experience the Luxurious Amenities
Finally, you will be utterly amazed at everything that awaits you at the elegant Yonge St. accommodations. A yoga studio, gym, salon and spa will help you feel rejuvenated and refreshed. Your friends, family, and colleagues will ask you about your secret, but in truth it is just where you live! Moreover, there are also guest suites and areas for parties and conferences. Have fun basking in the indoor and outdoor rooms, including rooftop terraces. Last but not least, these condos complement the cutting-edge vibe of Toronto by offering eco-friendly elements like green roofs. What's not to love?