How to make your home interior incredibly cool and add a highlight in it? With the help of what things or techniques can you transform your space and make it exceptional? We decided to answer these questions and gathered only the most fresh and interesting ideas in one review!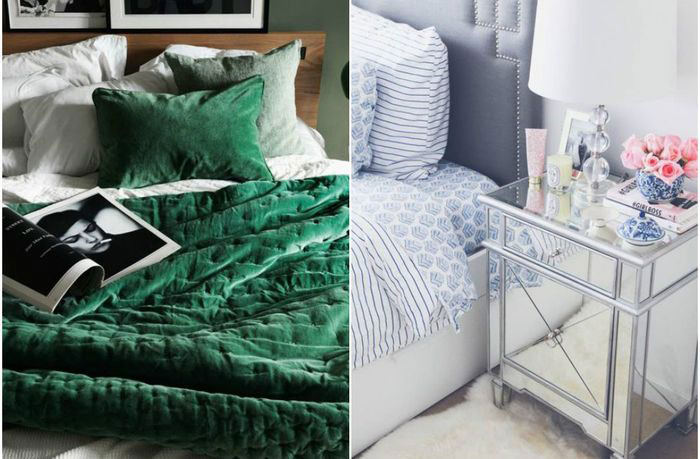 Stylish landscaping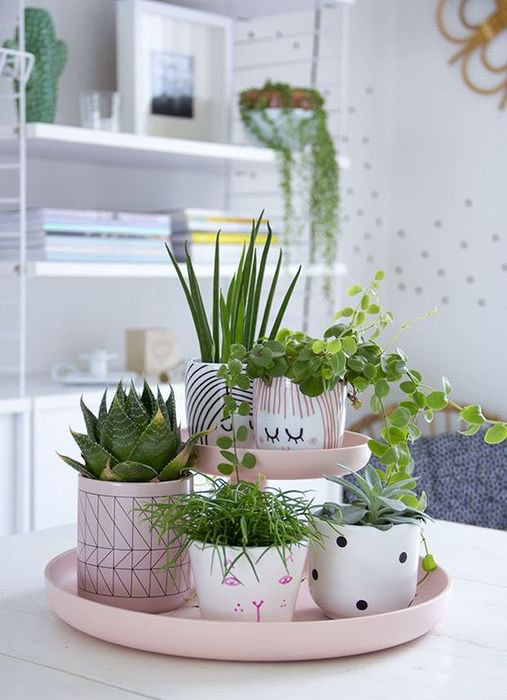 The easiest way to liven up your space is making it greener. This will require a number of interesting pot designs and a variety of plants and flowers to taste. Flowers will be a perfect complement to the home interior, and stylish pots will attract the guests' attention and add creativity to your living space.
Practical use of niches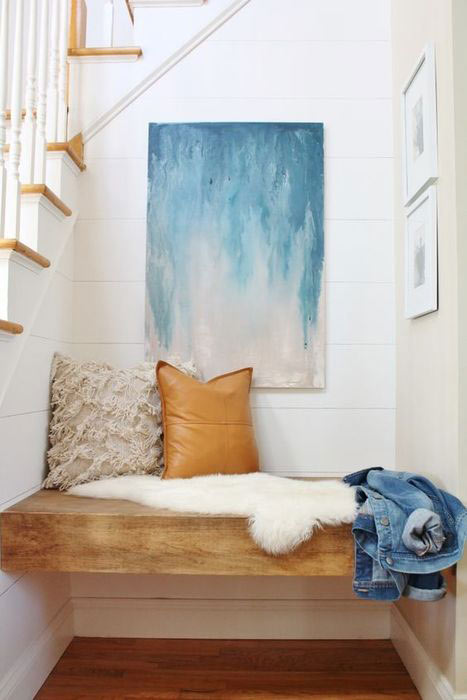 Niches are often part of the interior, and they can do a good service. For example, a niche can become a perfect recreation area, where you could spend some time with your favorite book. It can be emphasized with a picture and a few decorative pillows.
Landscape instead of a shower curtain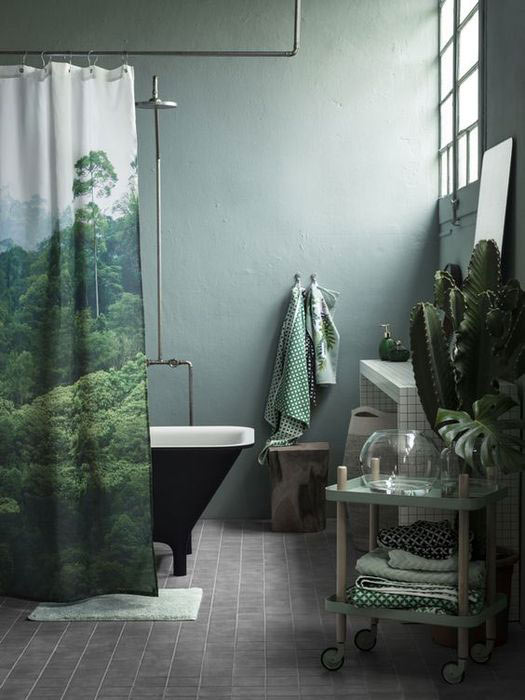 Almost every bathroom has a shower curtain that protects the floor from splashes. This accessory is often characterized by catchy design and is made of translucent materials. There are exceptions; it is now easy to find curtains with interesting stories, for example, with the image of a beautiful landscape. This item will certainly transform the interior of your bathroom.
Magazine holders for a practical home interior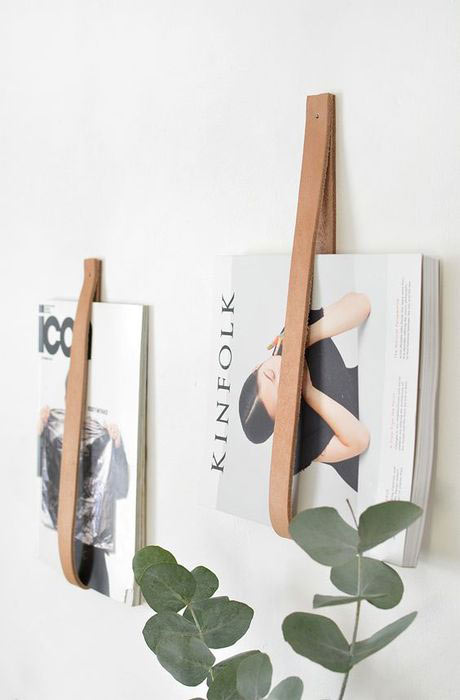 Many of us read magazines, but storing a mass of printed materials is not so simple, and you need to find a place for them. Interestingly, magazines can also become part of the interior, if you put them on leather or suede holders, which are easy to make with your own hands.
Bedside table with a mirror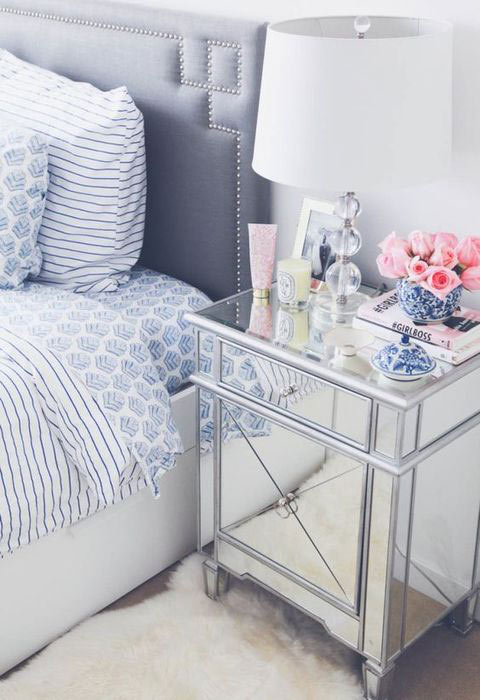 Want to make the bedroom a little more glamorous? And why not, if the space will only benefit from this. A bedside table with a mirror facade looks at least unusual. It will visually widen the space and make it stylish.
Stylish elements in the shower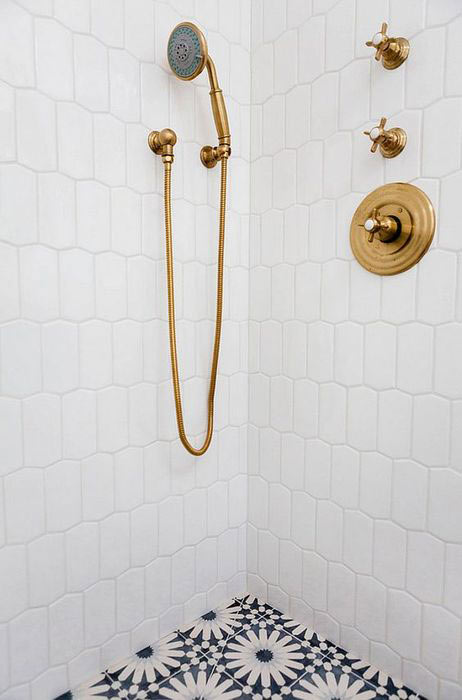 How can you decorate your plain white shower area? There is a simple and sure way – pick up a beautiful sanitary set in a single style. It could be is stylized as bronze, brass or copper, made in retro style – it is fashionable nowadays!
Daring wallpaper for a cool home interior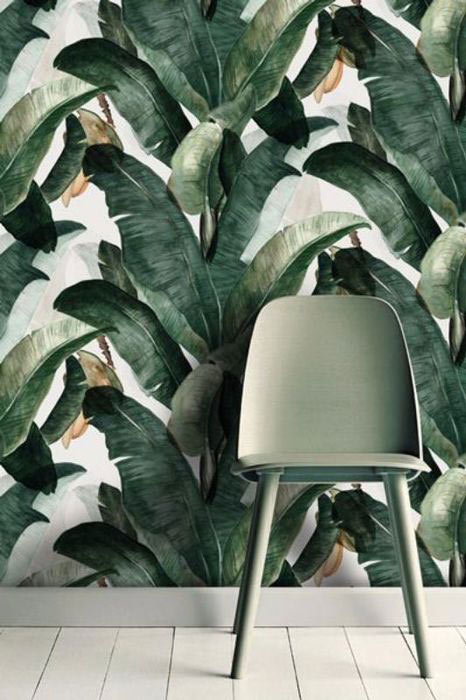 Wallpaper with a large dashing print looks very cool, but not everyone will choose on such decor. However, it's worth to take a chance and go all-in once, the home interior will only be grateful for these radical changes.
World map integrated into your home interior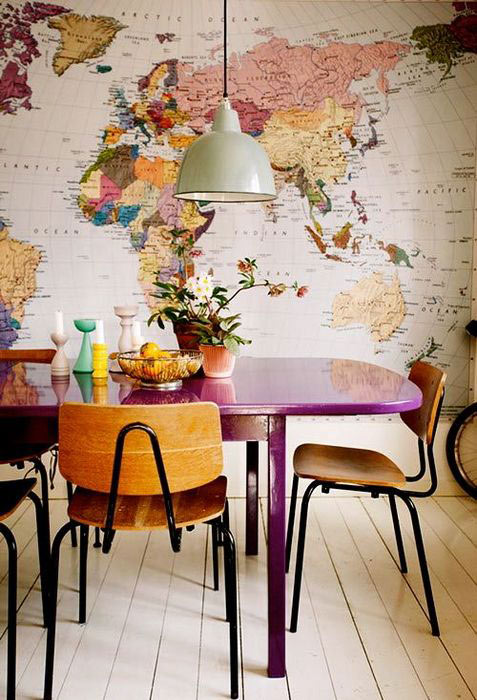 Drinking tea and studying the world at the same time is possible, if the wallpaper in your dining room or kitchen features the image of the world map. This technique looks very fresh and interesting, and gives your living space more exclusivity.
Realistic patterns on the pillows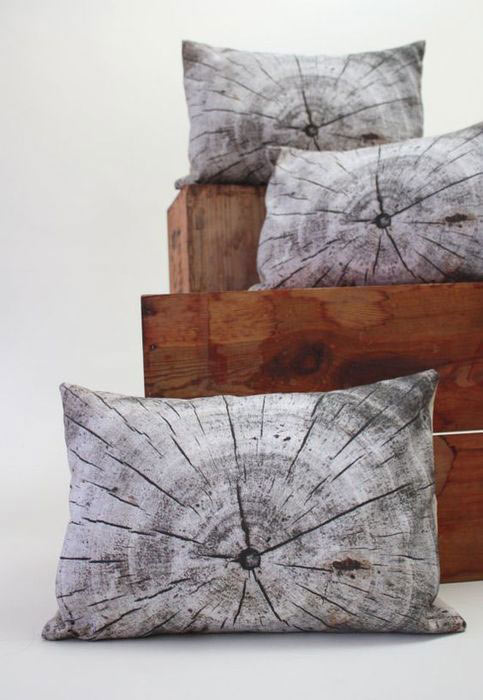 Realistic prints on the pillows are a new fashion trend that is gaining more and more fans around the world every day. They depict anything – animals, plants, wood. For example, pillows with the images of stumps will look very unusual on a couch or armchair.
Velvet bedding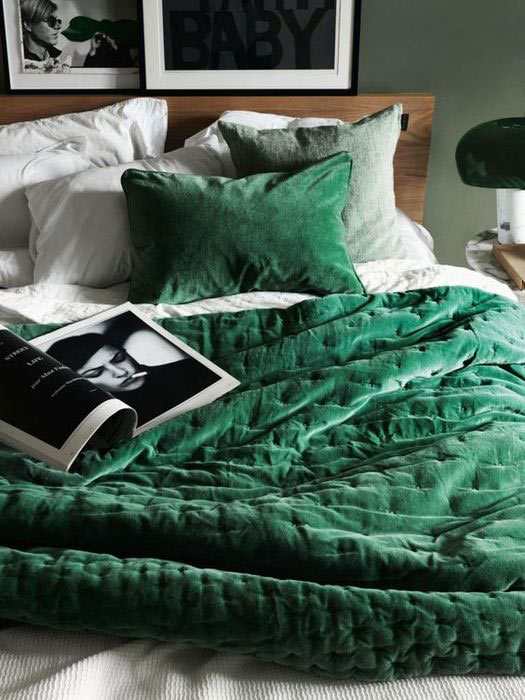 Velvet is the trendiest fabric this fall. It always looks rich, cozy and stylish. It is used to upholster furniture, make throw pillows or curtains for luxury interiors. What looks far more unusual is velvet bedding, which is not only nice to look at, but also impossible to take your hands off.