A condo allows you to own a home without taking up the tedious responsibilities of a single-family property. You'll pay fees to a condo association that will handle landscaping and maintenance of shared spaces. Therefore you won't have to worry about mowing the lawn or painting window frames.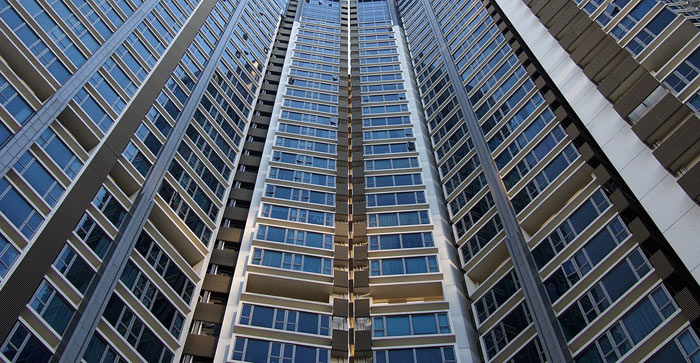 It's not always rosy though. If you fail to carry out extensive research or ask the right questions, you may find yourself with more than you bargained for. Other than the routine checklist for buying any property, the following are some of the things you should pay attention to when buying a condominium.
Is the Complex Insured?
The extent of the condo association's insurance coverage is important. Some associations drop or reduce insurance coverage in order to cut the overall operational costs. This may make sense for the association as a collective but is detrimental to individual condo owners. Before buying the property, obtain a copy of the community's master insurance policy. Take the policy to your insurance agent for clarification on whether the stated cover is adequate.
Not only does insufficient insurance endanger each unit but also hurts a buyer's prospects for financing. During credit risk assessment, many lenders view the entire condo complex as collateral. The rationale is that a poorly managed community may make it difficult for the lender to recover their money in the event of foreclosure.
Absentee Owners
Establish how many condo buyers in a given complex are investors and how many are buying to settle. The number of investors can have a negative impact on your ability to secure financing or sell the unit. A key reason for this is that investor-owned condos may remain empty for extended periods if they are unable to find long term tenants. This creates a vicious cycle since a community of empty condos may be considered lifeless, desolate and unattractive to live in by tenants.
Lenders see empty condos as a warning sign of default risk since the borrower may run into problems repaying the mortgage if the condo struggles to find tenants. The Federal Housing Administration (FHA) only approves of condo projects where less than 50 percent of units are owned by investors. Absentee owners may thus lead to stagnation or deterioration of the home's value since majority of sales must be in cash.
Delinquency Rate
A buyer's chances of securing financing are significantly diminished if the condo complex has a high number of owners who have defaulted on their dues. The FHA, Freddie Mac and Fannie Mae which insure or buy most of the country's mortgages do not approve of a property transaction if the condo community has a delinquency rate upwards of 15 percent.
For persons buying the property in cash and who don't intend on selling anytime soon, the delinquency rate may seem irrelevant. However, delinquency has a direct effect on the amount of cash the condo community has at its disposal. A cash crunch may call for expenditure cuts that will impact quality, frequency and consistency of the community's shared space maintenance. That clean and enchanting swimming pool may not remain so for long.
Cash Reserves
The lower the condo association's cash reserves, the higher the likelihood that the community will be caught flat footed by an emergency expenditure such as a special assessment. The FHA, Freddie Mac and Fannie Mae require condo communities to set aside at least 10 percent of annual revenues for capital and emergency expenditures. Unfortunately, up to 90 percent of condo associations do not retain adequate reserves in their budgets.
Whether you are buying an Atlantic Station condo to live in or rent out, choosing a stable, well-run condo community is a sure way to get value for your money. While a low-priced condo may be a good investment, you always want to be certain about what you are getting into so you can make an informed choice.
Stephen is an influencer marketing pro with brownboxbranding.com who is passionate about building authentic relationships and helping businesses connect with their ideal online audience. He keeps his finger on the pulse of the ever-evolving digital marketing world by writing on the latest marketing advancements and focuses on developing customized blogger outreach plans based on industry and competition.