Valentine's Day Gift Idea – Choco Face
The Japanese are all for chocolate gifts on Valentine's Day, and Tokyo's FabCafe has come up with an idea to make the chocolate gift very personal and impressive. You are sure to bowl over your special man if, being in Shibuya, you will visit the place and order your head in chocolate!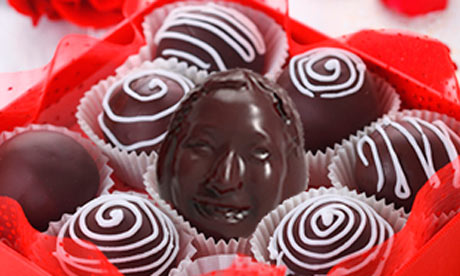 The do-it-yourself style restaurant offers you the possibility to scan your face, convert it into a 3D image, which is subsequently made into a mold – and here is your chocolate head. Actually, only women are allowed to use the service and make chocolate heads of those they love, since chocolate gift on the day are expected from women. Men are to reciprocate by offering a similar gift on the White Day in a month, and the FabCafe is getting ready for it with a chocolate workshop for men.