The Italian Pupa brand presents six new fragrances which form the "Air de Fio" collection. New scents are inspired by the nature itself and are intended as a present for women who like modern floral arrangements.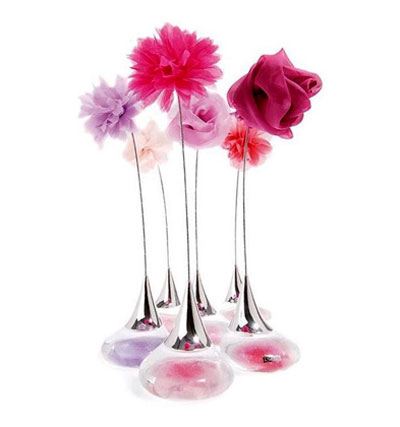 Each of the six vials resembles a drop of rain with unique fragrance inside. The bottles are made of glass with metal lids and decorated with different flowers (various colors depending on the smell). The handmade flowers decorate the bottles. Each vial presents 75 ml eau de toilette which costs about $ 35. The Pupa Air de Fio Collection includes:
Air de Fio No1
The fragrance with refreshing top notes of mandarin, black currant, and rice. In the "heart" of the fragrance, there is white iris, heliotrope, and lily. The base notes are cedar, vanilla, amber, and musk.
Air de Fio No2
It opens with tangerine and mango. The "heart notes" are osmanthus, rose petals, cardamom. The base notes are patchouli, musk, and amber.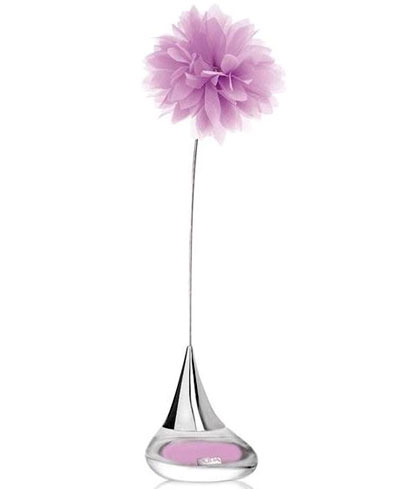 Air de Fio No3
The girls who prefer romantic top notes of apple blossoms, freesia, and a refreshing lemon will like it. In the "heart" of it there is a lily, jasmine, red flowers, and in the base one will find musk, amber and cedar.
Air de Fio No4
Real passion. Its top notes are baccarat rose, violet, freesia, and an apple. Heart notes are feminine – jasmine, mountain lily, tiger lily, and plum. The base notes are represented by warm patchouli, musk, and Swallowtail wood.
Air de Fio No5
The fragrance opens with tangerine, lemon, and red berries. In the center of it there is nectarine, jasmine, and freesia. In the loop one notices a sensual combination of musk and cedar.
Air de Fio No6
At the top of the fragrance there are peach and apricot with the delicate green leaves of violets. In the "heart" of the perfume one feels jasmine, magnolia, apple, and in the base there is amber and musk.
Source of the image: Popbee.