Marc Jacobs is planning to launch a new limited edition collection of fragrances: Apple, Pomegranate and Biscotti. These fragrances will be available in sizable 300 ml bottles of colored glass. Each fragrance has its own color for a bottle and packaging and its own incomparable fruit and floral accent.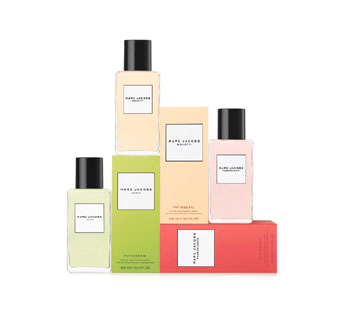 Apple
Obviously, the composition is built in apple notes. Other accords include lemon, rosemary, jasmine, which is loved by many, also grapefruit, magnolia "seasoned" with coriander and cardamom.
Pomegranate
The scent includes notes of pomegranate, violet, musk, tangerine blossom, bergamot, pie plant, vanilla and even amber.
Biscotti
For this fragrance the perfumer combined the notes of freesia, pistachio blossom, bergamot, orange blossom, and vanilla. This is really unique composition.
Source of the image: mimifroufrou.com.