Lancome has prepared a perfume novelty for women this spring. The new fragrance, O de l'Orangerie is a real ode to white flowers and walks in a French garden in the shade of orange trees.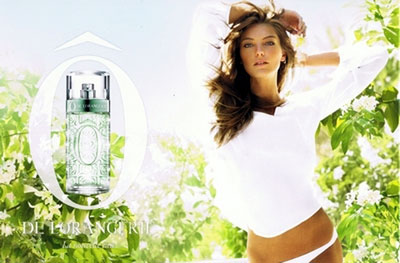 The new fragrance for women Lancome Ô de l'Orangerie is another fragrance under the brand O de Lancome, the history of which dates back to the previous century: Ô de Lancôme (1969) and Ô d'Azur (last year's novelty, released for the famous O de Lancome's 40th anniversary).
In addition to rich orange flower notes and orange tree gum, you'll feel fresh citrus in the top notes of the fragrance, the divine white jasmine in the "heart", warming notes of benzoin and cedar wood in the plume.
The aroma will be released at the concentration of a toilet water. The face of the fragrance is Daria Verbova – a model, who has represented Lancome cosmetics and perfumes for the past few years.
The new perfume bottle has the same shape and design as all the other Ô de Lancôme fragrances have. Only the greenish glass tint emphasizes the proximity to the nature of the new fragrance.
Source of the image: Herblog.