Fergie appears to be a fatal temptress in the advertising of her new fragrance Viva by Fergie. The singer attracted the attention of the men, who were literally driven crazy by the elegance of the member of Black Eyed Peas.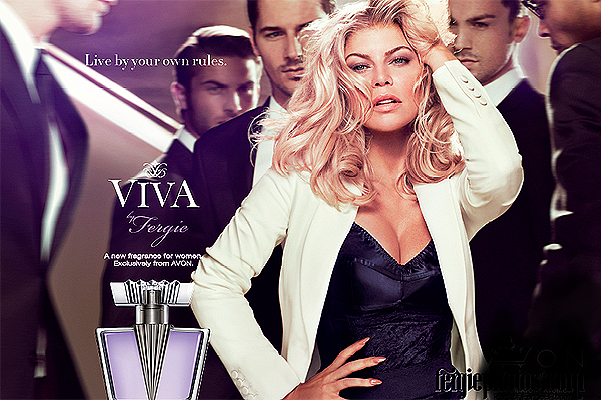 The photo from the advertising campaign of the fragrance features Fergie in a little black dress and a short cream jacket: an elegant and sensual choice. A relaxed image of the 37-year-old temptress corresponds to the perfume motto: "Live by your own rules".
The new fragrance has the notes of refreshing mint, flowers, and aromatic spices. It has become the third perfume produced by the singer. Earlier, "perfumer" Fergie had presented the public with two fragrant compositions, Outspoken and Outspoken Intense.