Emilio Pucci, a popular perfume brand, is ready to introduce with a new feminine perfume Miss Pucci in July 2010. This fragrance follows Pucci Vivara 2007, even the package is similar to Vivara's motif.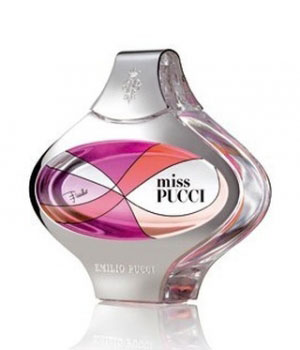 Miss Pucci is the product of collaboration of three unique perfumers: François Demachy, Christine Nagel, and Benoît Lapouza. This composition captures the notes of citrus, rose, orange blossom, jasmine, cedar, iris, and white musk.
Source of the image: Nstperfume.