L'Occitane has announced release of new perfume for women – Fleur Cherie. The fragrance is concentrated around the scent of orange blossoms.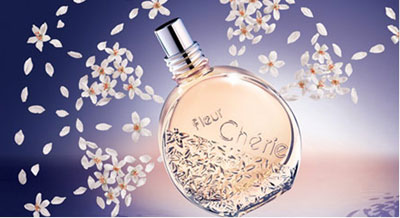 The upper notes are fresh and sparkling and include light mix of neroli and cassia. The "Heart" of the fragrance captures combination of orange blossom and infusion of orange blossoms, which were picked in Mediterranean. The lightest notes are citrus, jasmine, patchouli, cedar, and musk.
Fleur Cherie from L'Occitane is available in as eau de toilette in 75ml bottle. The band is famous for its bath products. Not surprisingly, L'Occitane plans to release a line of products with this fragrance: bath products, body lotion, hand cream.
Source of the image: Loccitane.