The actress Halle Berry is one of the few celebrities whose perfume products generate revenue and are recognized by consumers. By the way, the recent FiFi award has marked Berry with a prestigious prize. Therefore, the new fragrance from the celebrity is quite expected.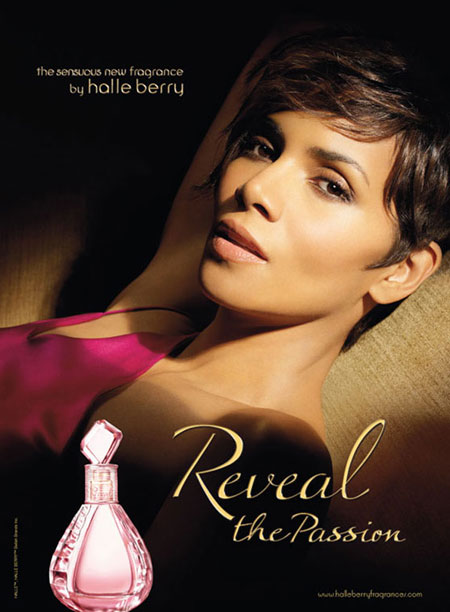 After the last year's premiere of the Reveal fragrance, the fans will be able to enjoy the new Reveal The Passion fragrance in July this year. The fruity-floral composition is announced as sensual, mysterious and elegant, and it is designed as a challenge of a strong woman.
The Reveal The Passion fragrance is built on the contrast of sweet and passionate notes and reflects Halle's character.
The top notes present the fragrance with Italian bergamot, freesia, and apple. In the "heart" notes, one can find mangosteen, and the "base" of the fragrance warms with woody notes, patchouli, and musk.
A bottle of the new fragrance imitates the shape of the Reveal fragrance, but it is just painted purple. The Reveal The Passion fragrance is produced together with a range of body treatments.
The commercial image of the new fragrance is created by Halle Berry herself, she is depicted on a photo in an elegant fuchsia dress.
Source of the image: Celebritybug.