This month will see the launch of a new fragrance Aire Loco by Loewe. This is a fresh floral perfume for women. Its predecessor, launched in 1985, Aire Loewe Parfum has become a little forgotten by the brand fans. Therefore the challenge arose to refresh and enrich the original fragrance, and this was done. So now welcome the new fragrance Aire Loco by Loewe.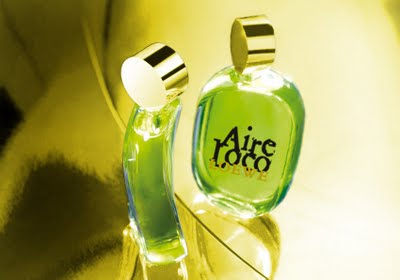 There is a very curious and somewhat controversial advertising under way. It will feature a model watching a man through a peep hole, licking drops of champagne off her body. What did the ad directors mean to say by that?
What creators of the composition meant to say, though, is quite comprehendible. The fragrance is fresh, feminine and bright. The composition include the notes of bergamot, magnolia, red pepper, yellow freesia, passion fruit, rose, jasmine, orange blossom, patchouli, vanilla, cedar and cardamom. By the way, Aire Loco was created by such famous perfumers as Carlos Benaim and Yves Cassar.
The fragrance will be available in 50 and 100 ml Eau de Toilette.
Source of the image: bellezaenvena.com.