Chopard luxury brand launches a new fragrance called Enchanted, which will appear on the shelves in the summer of 2012. The smell is advertised as playful, velvety, and mysterious. The main image is based on expensive diamonds, shimmering in the night and inspiring for magic.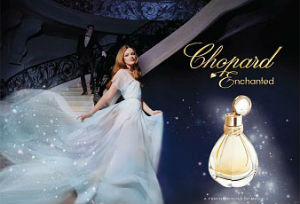 The perfume composition is fruity, floral and oriental.
Chopard Enchanted offers intense and sweet notes of plum and liqueur. The "heart" of the fragrance is an elegant and delicate jasmine sambac, Arabian jasmine with powdery nuances. The base of the fragrance is sensual and intense, with a dominant note of patchouli, a slight shade of cashmere as well as musk and grassy notes of spice.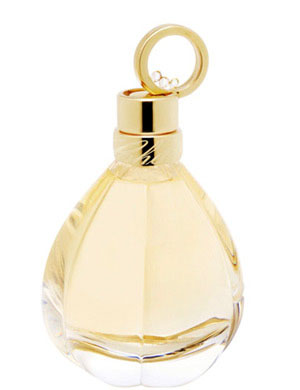 Fragrance Chopard Enchanted will appear in the form of Eau de Parfum, 50 and 75 ml.