Women who are enchanted by the star-studded night sky with the full round moon shedding its romantic light down on the Earth are sure to appreciate Cartier's new fragrance for ladies. It is called Cartier De Lune and described as moon-drenched floral aroma.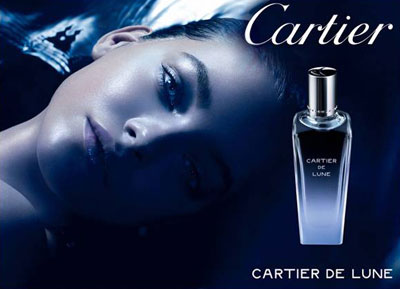 De Lune was created by perfumer Mathilde Laurent who used woody and musky base and added notes of lily of the valley, honeysuckle, juniper berries and pink pepper coming out with a scent of wonderful subtlety.
The fragrance comes in a blue glass bottle with a silver-plated cap that is supposed to symbolize the moon reflected in a lake.
Source of the image: 1000fragrances.