Guerlain is going to release three fragrances in May, which were inspired by three cultural capitals of the world: Moscow, New York, and Tokyo. Each aroma is like a small tour around the particular inspiration city, such that each composition captures special atmosphere and character of its "parent" mega-city.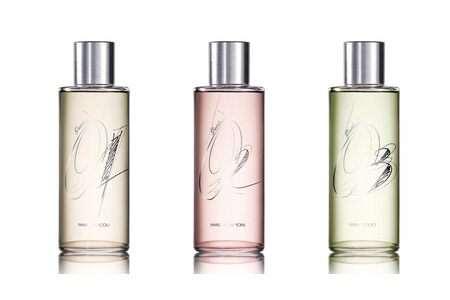 Paris-Moscou Fragrance
Paris-Moscou is dedicated to the changing city, which left behind the raid of soviet period and discovered traditional Russian love to wealth and joy of life. This composition is described as a mix of musk, fruits, and wood. The main highlights of the fragrance are white musk, tonka beans, bergamot, red currant, absinthe, sparkling lemon, plum, and pine needles.
Paris-New York Fragrance
Paris-New York is dedicated to the city of excessiveness and ambitions which go as high as the skyscrapers. This wood-oriented composition captures the pre-Christmas atmosphere in the heart of Manhattan. The key notes are: vanilla, cinnamon, cedar, cardamom, and bergamot.
Paris-Tokyo Fragrance
Paris-Tokyo is seen as the "home of highest modernity"; it is a city where the architects had to work with high concentration and dedication to their work due to high population in the area. This mix of greens and flowers consists of notes of jasmine, violets, cedar hinoki, and green tea.
Each perfume will come in 250 ml bottle.
Source of the images: beautyinnederland.nl.