Most recently, Britney Spears entered the market with her new fragrance, Golden Radiance. However, this perfume does not seem to be the pop star's novelty of the year because she has announced another, completely new and unusual issue.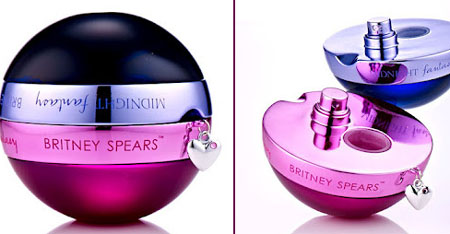 The new fragrance by Britney is the idea of ​​"two in one." The bottle-sphere consists of two parts – hemispheres – each with its own distinct smell. One fragrance is for morning and day, the other – for evening. Isn't it an interesting idea – to put a bottle for any occasion into your bag?
The new perfume is called FANTASY TWIST, and the names of the two fragrances are Fantasy (daytime) and Midnight Fantasy (evening).
The bottle-sphere will be released in several volumes – 100, 50, and 35 ml – and it is very convenient.