Kenzo creates another fragrance for its original Travel collection. The fans of the brand have already got to know the well-known fragrances from this series: «5:40 pm in Madagascar» and «7:15 am in Bali». The new fragrance is called «10:10 am in Sicilia».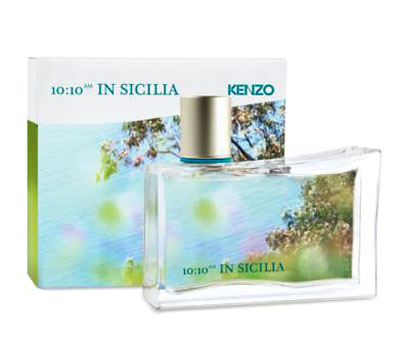 As the name implies, the fragrance is inspired by Italy and Sicilian gardens. Kenzo welcomes into a warm atmosphere of the seaside in the morning. The perfumer Sophie Labbe has played with intoxicating notes of grapefruit, freesia, bergamot, peony, fig tree, mandarin, cedar, and vetiver.
The shape of the fragrance bottle resembles the silhouettes of the previous fragrances from this series. Its shape is reminiscent of a ship sailing in search of adventures.
Source of the image: Perperfume.