The Poundworld company released the cheapest bra in the world, which is worth only 1 pound. Though its design is not likely to make men's hearts beat faster, but thrifty women might like it.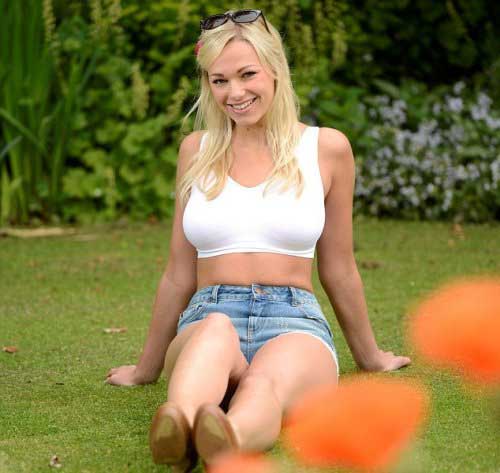 The £ 1 bra went on sale in Poundworld stores all over the UK. It can not be called particularly stylish or sexy, especially when compared to more expensive underwear. But the owners of the stores expect that it will "fly off the shelves". Trial sales have proved the validity of this point – the first 100,000 bras disappeared in several hours.
The hosts of the 200-store network expect to sell one million bras in the nearest future. Black, white, and translucent nylon versions of all sizes will be on offer. The main advantage of the cheap bra, in addition to the surprisingly low price, is its high convenience, as its designers say.
The 21-year-old Courtney Wallis, who modeled the bra, claims that it is very good for such price and such a dubious design. The material is pleasant to the touch, comfortable to wear. Of course, it is not to be worn on special occasions, but it's perfect under a T-shirt.
However, the reviews of those who have already bought this bra differ. They say that it is made of very thin material, so that you can only wear it under dark clothes. But experts doubt that this is really the cheapest bra in the world.