The Wolford Shape & Control line of lingerie hides the imperfections of the human body, creating a silhouette that is close to an ideal one. Minimalist and austere, it is built on the basic principles of the mark: technology, construction, and design.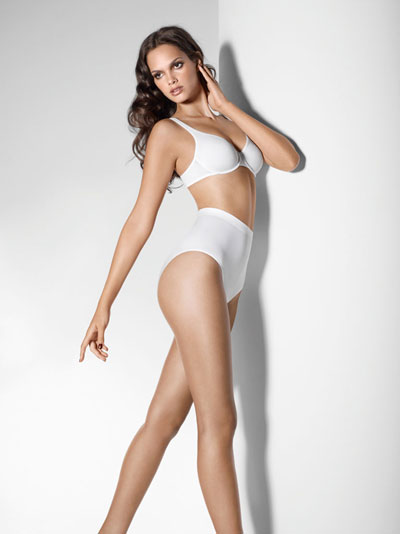 The laundry line includes thirteen models of various kinds of fabric: complex combinations and special netting have been used here to ensure a smoothing and massaging effect. The cutting of the fabric is thought over to the smallest detail in order to achieve the correct fit. Wolford has been studying the proportions of the female body for many years: special designs tighten the waist and emphasize the figure; seamless models of strings and tanga allow to wear them under clothing which closely fits the body.
In accordance with these principles, the models Velvet Control String High Waist, Flashdance Control Panty, Velvet T-String and Mat de Luxe Control Tanga are made.
All the products in the collection are presented in sizes from XS to L, including XL for some models that will surely delight the girls with splendid forms. The colors are black, white, beige, gray, and red.