The Sobral Jewelry company from New York decided to combine two main female weaknesses (sweets and jewelry) in a collection of almost edible and very bright bracelets, that really awaken the appetite and raise one's mood.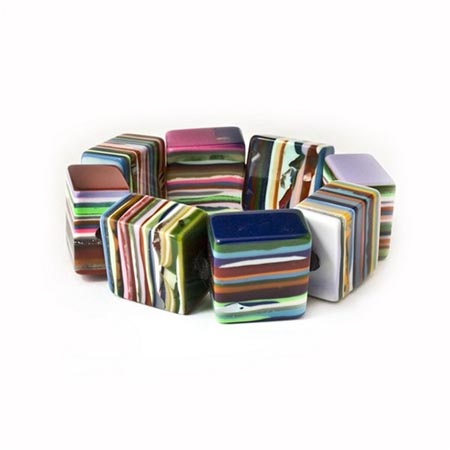 The colors and the texture of the bracelets by Sobral Jewelry are reminiscent of sweet candies, cheering paste or transparent jelly. However, one should better not try to taste it: by doing so you run the risk of breaking a tooth against the durable plastic, from which the fine jewelry actually is made.
Although the collection is called Wildflower, the designers do not conceal the "delicious" focus of their ornaments and strongly emphasize it by adding new colors and patterns. Wide bracelets covering the wrist, delicate plastic rings in "sweet" pastel colors, strange spike products resembling a handful of candies – the Sobral Jewelry company offers the jewelry, which can satisfy the taste of any sweet tooth.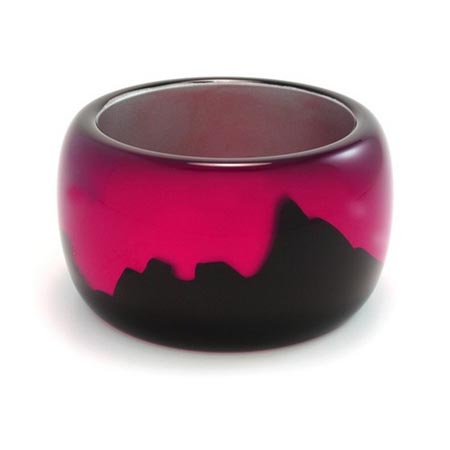 The designers of Sobral Jewelry recommend their dessert bracelets to everyone, who loves the sweets. Especially because this "refreshment" contains 0 calories. And there is surely no harm for the figure.