For centuries, lace has been a symbol of femininity and elegance. This is one of the elements of romantic style that captivates fashionistas with its airy and gentle mood. During the past three years, fashion lace products have become more noticeable: luxury evening gowns, plain tunics, skirts and other lace garments increasingly appear on the catwalks, red carpets, and city streets. It does not matter whether you are using lace as a whole product or present it as a small detail. Without doubt, it will take its rightful place in any girl's wardrobe.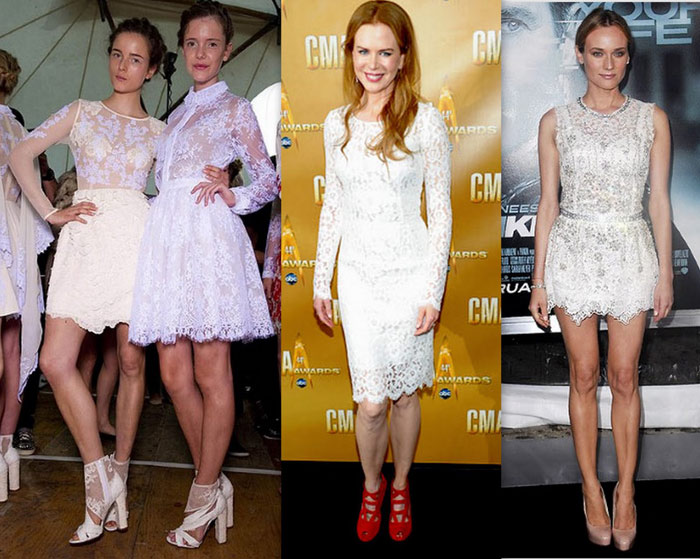 Casual clothes
Once lace was used only in dresses for special occasions; today it is relevant in everyday images. An elegant lace dress with a classic jacket and boat shoes will be an excellent option for a visit to the cafe or a walk in a spring/summer park.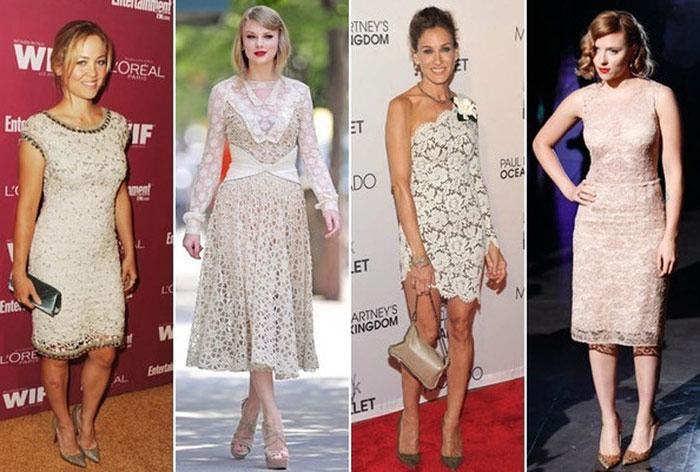 In such situations, it would be appropriate to have a lace top with skinny jeans and high-heeled shoes. A short lace dress with a black leather jacket and rough boots will also create a beautiful image that will attract the attention of many men.
An evening image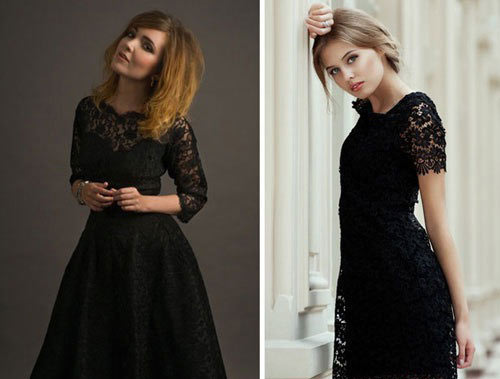 Undoubtedly, lace garments are ideal for evening images. This can be whole and maxi-dresses, or skirts with a lace frill. Color and monochrome outfits of good quality and of any silhouette and style will be suitable at almost any party, be it a birthday or a wedding. Evening dresses will look topical with lace inserts. They emphasize the romantic image and give it a special charm.
Lace maxi dresses and sundresses are appropriate with classic high-heeled shoes, open sandals and even boots; a fashionable blouse adorned with lace is combined with a pencil skirt and a large necklace. It is not necessary to discard this variant: straight trousers with ironed lines, a lace top, and Mary Jane shoes.
Basic lace products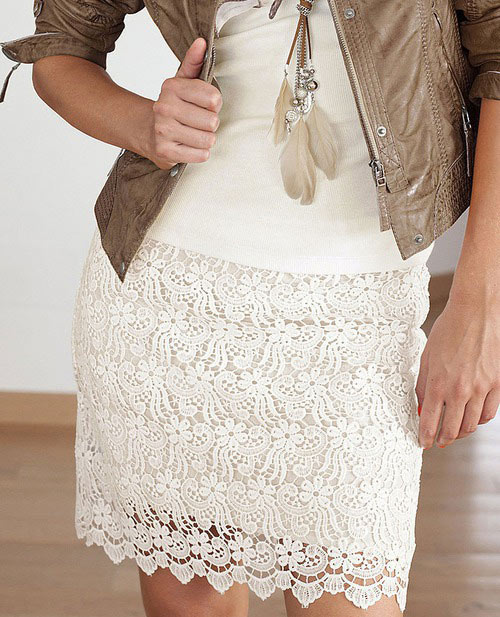 Many people believe that lace is appropriate only to create evening images and outfits for walking, but this is a mistake! Most of lace products, which are offered in modern shops, are quite practical and easy to use. Of course, it is not necessary to buy the first available item without consideration; it is important to immediately imagine whether this garment will fit in your wardrobe. After all, according to stylists, any acquired thing should match at least three items from the wardrobe. For example, a lace blouse can be combined with a straight skirt, classic trousers or jeans, and a lace dress will look well with a leather jacket, a jacket or cardigan. The main product can be represented not only by blouses and dresses, but by tops, skirts, and even shorts.
Lace Color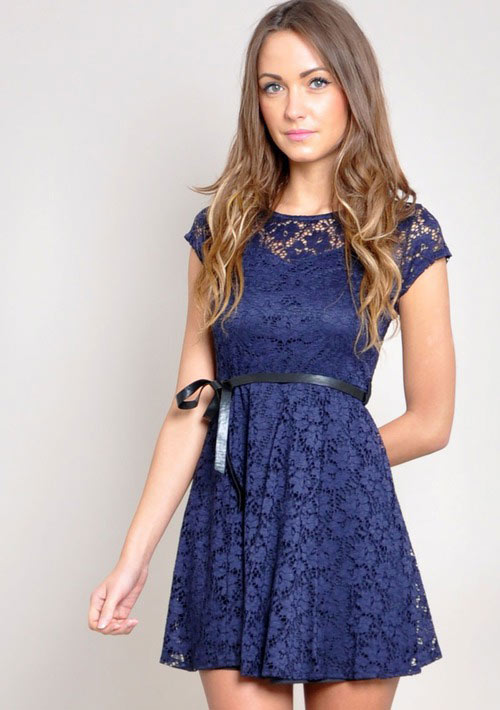 Classic white, black and beige lace dresses, along with a variety of acid ensembles, have frequently appeared on fashion catwalks for several years. Today, both classic shades and bright colors are relevant: red, green, blue, yellow, and others. Neutral tones, such as sand, white and beige, will make the image a bit romantic, whereas dark shades will make it somewhat fatal.
Lace Accessories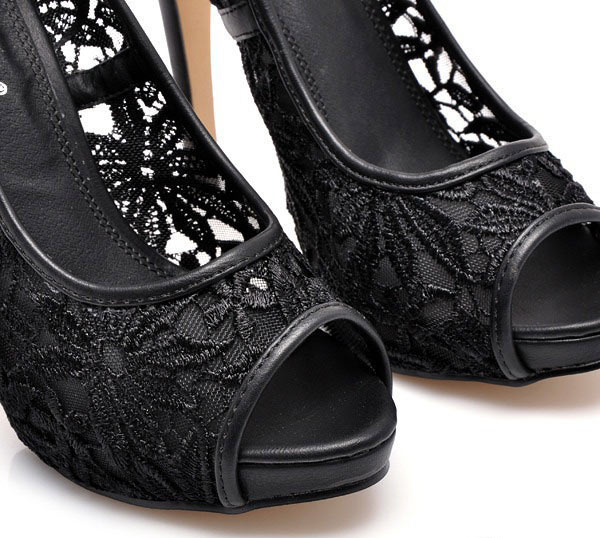 Lace fashion is also seen in accessories: bags and clutches with lace trim, shoes and ballet shoes, bracelets, necklaces, and many other items. This will highlight the image and emphasize your femininity and romance. The creation of any fashion image is unthinkable without stylish accessories. Even the smallest details can correct your accents and make your attire unusual. The same is with lace – its skillful use in accessories eliminates the need to buy a new dress or suit. Lace will perform the trick! Even a lace handkerchief can transform and renew the usual clothes.
Rules of wearing lace
We should remember that lace is insidious! The color of your lace decor is simply obliged to harmonize perfectly with accessories and shoes! And back again. The image that involves lace does not tolerate awkwardness and vulgarity. It welcomes only romance and tenderness, and then you will look great! Create perfect images!