Figuring out what to wear for any occasion poses a challenge for even the savviest dresser. There are also multiple levels for different events, such as weddings, business cocktail parties, or just a fun night out at a swanky club. Whatever the occasion, though, there's always a way to be fun, fashion forward, and appropriate. Here are a few tips about how to pick the perfect party dress for your event.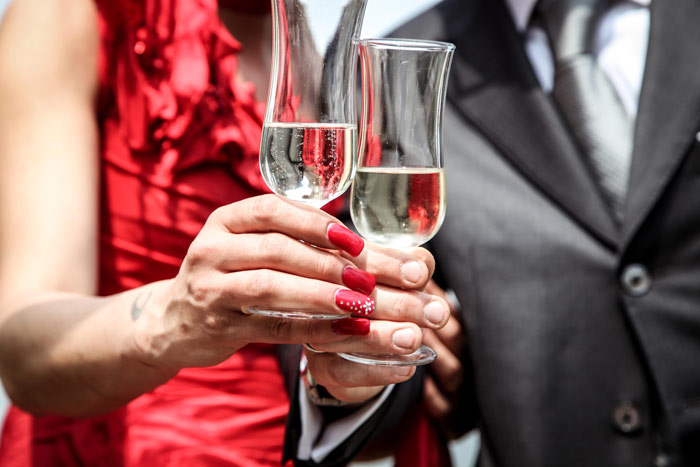 1. Differences Between Formal and Fun
Sometimes, parties aren't about a formal event, and more about actually partying. For this purpose, you're going to want to skip the expensive gowns and elaborate sarees. While it's completely possible to still wear appropriate dress and remain playful, some of the most fun styles and patterns can be found in dresses that are intended for a festive, casual atmosphere. Party wear dresses for women offered by Habbana, for example, features beautiful, affordable frocks that are also very versatile. Whether you're looking for a short, saucy cocktail dress for a night on the town or a summer maxi for an outdoor get together, there's something for everyone this season.
You also need to remember that dresses can be one of the most versatile garments in any fashionista's wardrobe. Elle India is all about layers, taking cues from celebrities like Alia Bhatt who shows off her stylish sensibilities by pairing a casual denim base with a high end kimono wrap. You can take the same cue with a dress by pairing a classic LBD, for example, with a casual leather jacket.
2. Frocks for All Weather
One of the main concerns many fashion conscious shoppers have is affordability, if only due to the fact that there are so many options available every season. Therefore, if you're interested in investing in a garment that will be worth the money spent, try to find a party dress that can withstand both warm and cool temperatures. Going for a frock with short sleeves, for example, that can work by itself for warm months or be paired with a blazer for winter, is a perfect option if you want practical versatility. Patterns are also a good way to be experimental while also sticking to practical styles. If a dress with sleeves that can be worn in different types of weather leaves the style aspect lacking for you, though, opt for something in a bright color or unexpected pattern. Paisley and florals are very in style right now, and can also be dressed up or down, depending on the event. Sticking to styles that can be adapted to suit diverse situations and temperatures is a great way to remain both stylish, but also go easy on the pocket.
3. Hottest Summer Trends
One of the must-have summer trends, according to The Times of India, is the midi dress. This summer style is both on-trend, but also one of the most flexible cuts of dress out there. These frocks can go from ordinary day or career wear to a party vibe with a simple change of accessory. The Times of India also recommends pairing these dresses with a belt, for example, which means that if you need to dress the garment up, simply add a belt in a luxe material like leather or velvet. If you want to go bolder, have some fun with jewelry. Pair a chunky, statement necklace with vividly colored gems or unexpected shapes. Go the edgy way with spikes or stay pretty with pearls. Whatever your chosen aesthetic for the event, you can get away with many different styles of on-trend dress by styling and accessorizing in a way that reflects your own personal aesthetic.
4. Formal Dress: Traditional Versus Unexpected
It's possible to follow in the footsteps of some of Bollywood's best dressed and combine traditional lehengas with offbeat colors and fabrics. Vogue India noted in particular that alongside the expected pops of bright color and shimmer, the most fashion forward celebrities opted to wear designers who incorporated baby pastel shades, such as light blue and rose. This mix of traditional and innovative is a great way to be noticed at any kind of formal event, whether you're attending a wedding or a star-studded film opening. While you may not be walking the red carpet, taking a style cue from India's most fashionable is never a bad move, though. Try integrating some soft pastel shades into your traditional garments the next time you need to purchase formal dress.
There's always a way to balance affordability, fashion, and practicality when it comes to dresses. They can be one of the most versatile garments in your wardrobe, and having a wide selection means that they can function as foundational pieces. Whether you want to rock a maxi dress with boots for monsoon season, or stick with a short mini and strappy sandals for summer, dresses are the best pieces to purchase if you're looking for garments that can work in many different ways.