Women who can't imagine going outdoors with naked legs but suffer from this during summer heat can now sigh with relief. Summer pantyhose were created in Italy.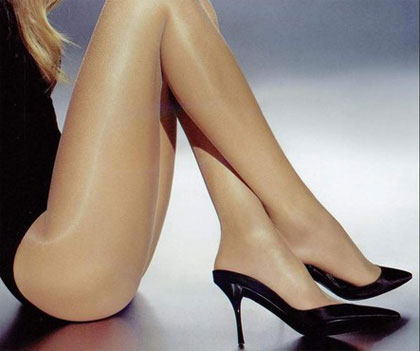 Famous inventor Selina Tuels unveiled her novelty early in May. With special composition and weave pattern, the designer's transparent pantyhose allow the wearer's skin to breathe and save it from overheating while major purposes of female pantyhose to lift the skin and conceal its imperfections remain intact.
Pantyhose from Ultra-transparent range will be a true heaven for fashionistas in the summer. The wearers who were fortunate to try the new pantyhose confirm they feel comfortable and cool, and legs are not sweating even when you wear boots.
Source of the image: hosieree.com.