Without an iota of doubt, eyeglasses have been improving the vision of many people all over the world, protecting the eyes and can also make the wearer to look smarter. Replacement lenses are becoming a popular option than purchasing a new pair of eyeglasses. As a matter of fact, eyeglasses can be worn with style even if there are not any of the top designer brands. It is advisable to have at least two pairs of eyeglasses and they are not that expensive anymore. Here are a few style tips to help you look your very best with eyeglasses.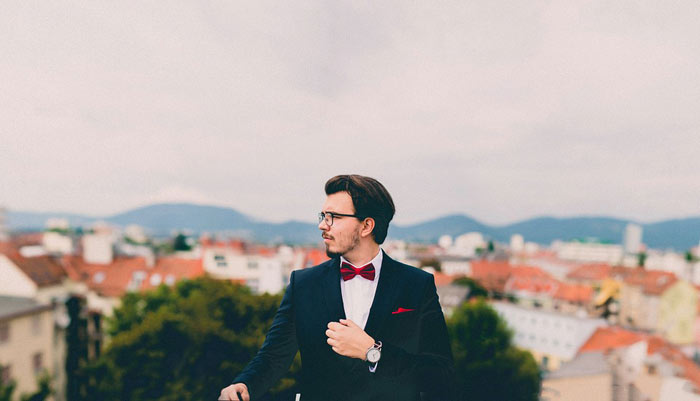 Choose the right frames
Perhaps you are planning to buy a new pair of eyeglasses from your optician or a trusted store, try on different types of the frame before making a purchase. People with oval face shape can wear almost all frame shapes, but this is not applicable to the rest. This is because oval faces are proportionally balanced. Some online stores normally ask customers to upload their pictures in order to determine the most suitable frame for your face shape. As you shop around, remember to opt for colors that look best on your skin tone too. Oversized eyeglasses are not a great option if you intend to use them for vision corrective purposes.
Have well-defined eyebrows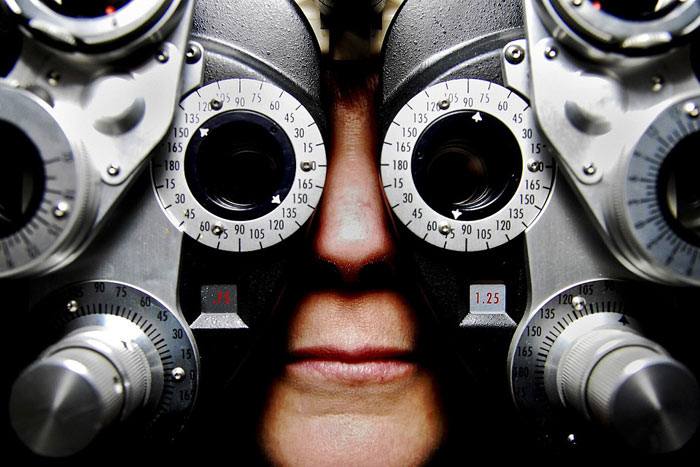 Leaving your eyebrows ungroomed when wearing eyeglasses is not flattering. In this wise, they must be well groomed and neat. Furthermore, sparse eyebrows can be enhanced by filling it with a brow pencil or powder. Your eyebrows are the first thing that will be noticed once you put on your eyewear. As a rule of thumb, prescription eyeglasses shouldn't cover the eyebrows.
Go for fashion accessories that are complimentary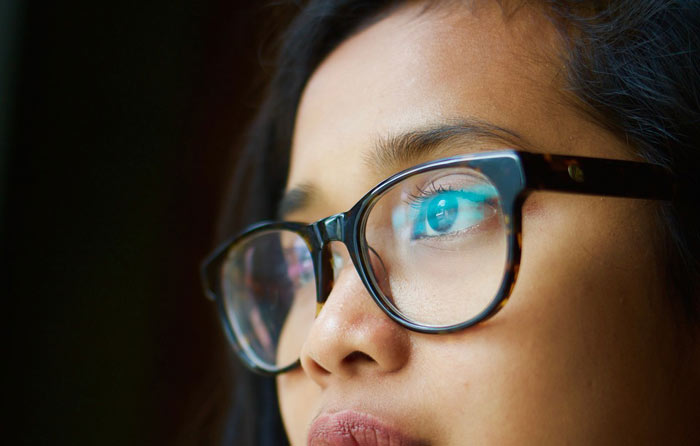 Small earrings always go with eyeglasses as they give the wearer a simple and polished look. The big or dangling ones can be used without eyewear. When picking your accessories, try to coordinate jewelry with the color of your frames. Spectacles with black colors can be matched with anything. Less is more, this holds true with eyeglasses. Other accessories that include hats and hair accessories should be minimal so as to give you a sophisticated appearance.
Get creative with your eye makeup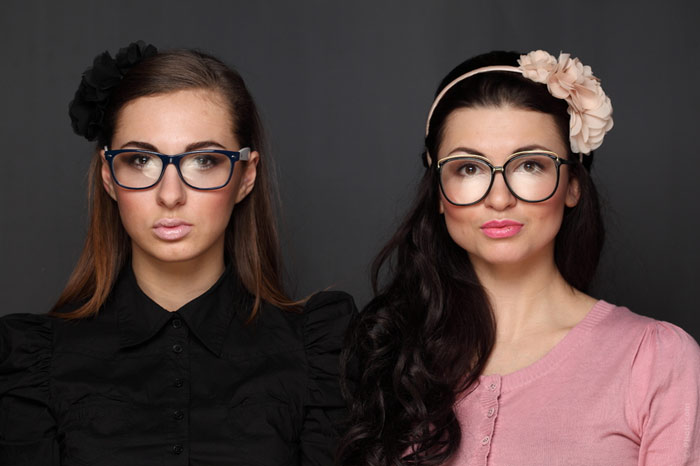 A liquid concealer can come in handy for hiding dark circles, wrinkles, blemishes or any flaw that may be magnified with your lenses. Use a volumizing mascara and curl your eyelashes in order to avoid them from brushing against your lenses and interfering with your vision. Light eyeshadows work best with eyeglasses. As for your lips, tinted lip balms, nude glosses and dramatic lipsticks in different colors like pink, red or coral helps to bring out your personality.
Be selective about your hairstyles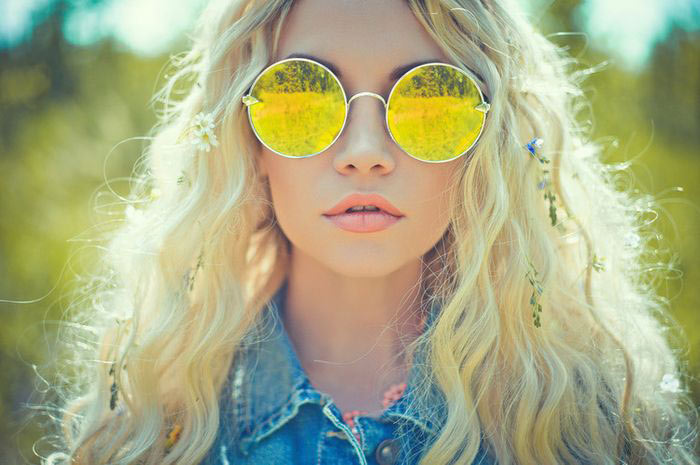 Truth be told, the frame shape and size are important factors to consider when choosing any hairstyle. Short hairstyles are the best choice for eyeglasses, but there are still many styles to choose from if you decide to keep your tresses flowing.The main thing is that the hairstyle should keep hair away from your frames. In case you have a fringe, maintain it by keeping the length above your eyeglasses for a neat look.