Body shaping underwear is typically just practical so by any stretch of imagination you can't say it is attractive, let alone seductive. But Fashion designer Cynthia Rowley revolutionized the shapewear look with her SLIM by Cynthia Rowley line.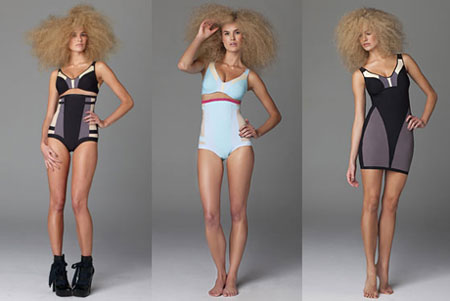 The collection is based on models inspired by classic lingerie, looking more like seductive corsets and shorts than simple shapewear. The image is completed with cute necklines and patches of shaping fabrics. Color range is simple and stylish: light grey, light blue, white and carbon grey. The price varies from $118 to $226.
Source of the image: mamasarollingstone.com.