What is special about r¿ng, a new creation from the makers of the bulletproof pocket square? Well, almost everything apart from a white gold ring band itself. To be ordered through e-mail at a quite exorbitant price of €3530 (about $5,060), it carries three rough uncut diamonds of different colors.
True, at the first glance they may look a bit stoney, but they are bona fide and really quite pricey, and any true connoisseur will know that at once. Moreover, your diamonds will come from legitimate sources and will incite admiration only from any official quarters.

The fun thing is that you actually buy more than one ring. The diamonds are set in customized claws that can be easily crewed on or unscrewed at your will – which allows you to play around with your ring changing the pattern of the stones whenever you feel like it. You can think up a design for any occasion, be it work or vacation, and never tire of the game.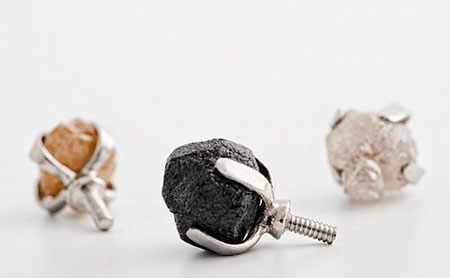 Source of the image: Joshspear.com.