One of the beauties created to commemorate the 40th anniversary of the world-renowned Florentine fashion house are new sunglasses unveiled by Roberto Cavalli and Marcolin with cooperation from Salmoiraghi & Viganò.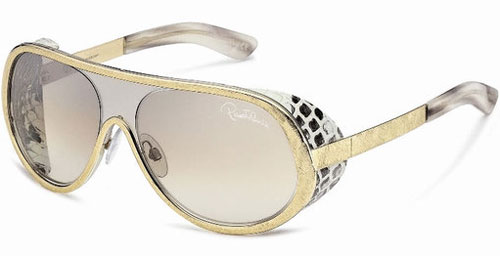 Dubbed Eyewear Goddess, it is a 2,000-piece limited edition that comes in two models, one made from rose gold with leather snakeskin touches, the other's blue lenses are set off to an advantage by a color sugar paper design completed with flash effects.
Source of the image: Luxurylaunches.