Having replaced Megan Fox as the advertising face of Emporio Armani jeans and underwear, singer Rihanna has presented her own capsule collection for the Italian brand. The collection includes two T-shirts, two pairs of jeans, a black leather jacket for bikers and a bag.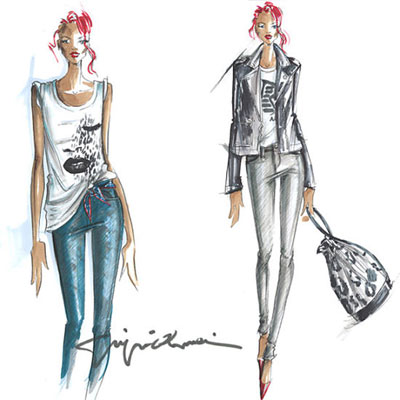 Even though Rihanna's appearance on the stage provokes some people's scepticism and resentment, the debut collection has been deprived of scruffy clothes and fishnet stockings. The 23-year-old celebrity has developed less defiant items for the Emporio Armani brand.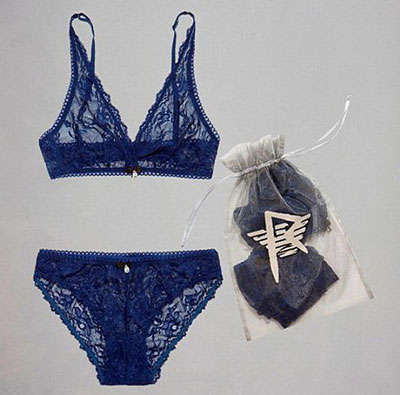 So, here is what Emporio Armani and Rihanna are going to please us with:
In this collection, the famous Armani logo is supplemented with the handwritten letter «R».
The underwear is made in a sexual blue lace.
The T-shirts include white classic items, one T-shirt depicts the logo, and another has a graphical portrait of the singer.
Some jeans are black, and others are indigo.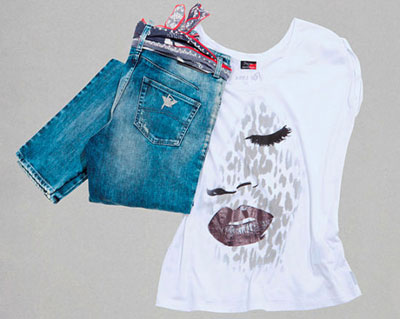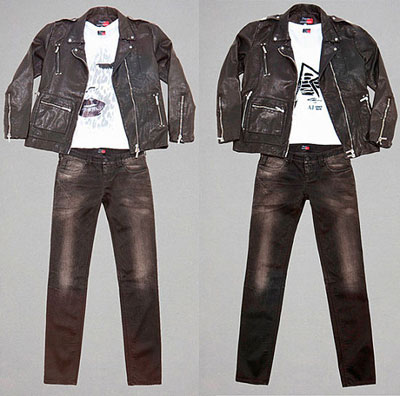 Especially for a new advertising campaign of the Emporio Armani brand, Rihanna has recently become a blonde with short hair.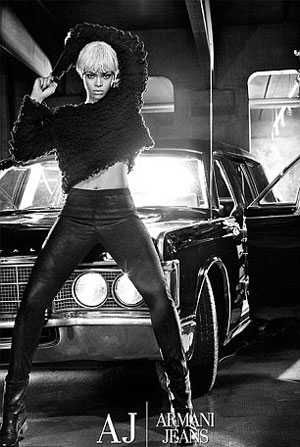 At this point, the male line of jeans and underwear by Emporio Armani is being advertised by the tennis player Rafael Nadal, whereas the previous advertising campaigns of Emporio Armani involved Victoria and David Beckham.