The history of bikini began in 1946. The "father" of bikini, Paris designer Louis Reard, is now little-known, and it is he who changed the beach fashion completely.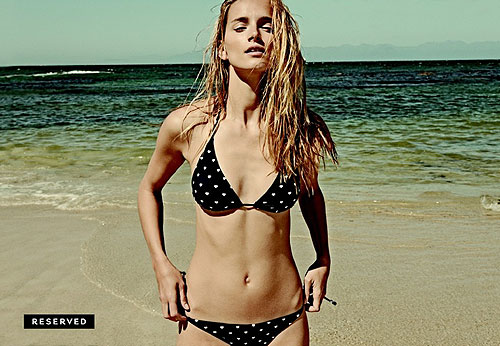 The main motif of the RESERVED beach collection was the sensual style of the 1960-s, when luxurious Brigitte Bardot boldly showed on the big screen not only her amazing acting talent, but her ideal figure as well, dressed in a tiny swimsuit. This summer, the designers of the brand suggest the girls selecting a bikini of the seductive classic "triangular" form, decorated with bright fruit and mischievous sea patterns.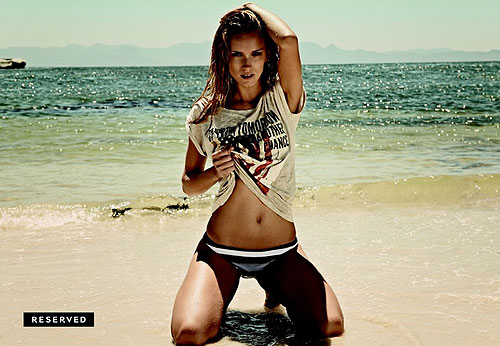 The fans of noisy companies and incendiary beach parties will appreciate the model with Hawaiian motifs – beautiful floral prints in a tropical style will excellently highlight a golden hue of the summer sun.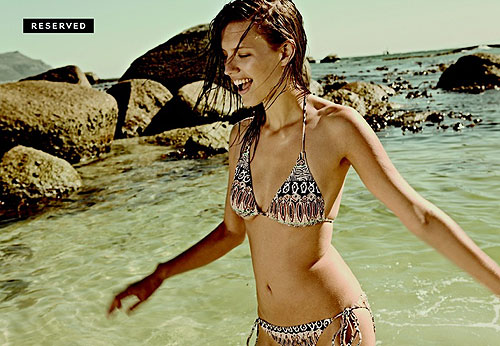 The black model with sequins is an attribute of the bright girls, who are confident of their beauty. Today's fashionable women, who prefer a glamorous look, are likely to appeal to a bandeau swimsuit, which emphasizes the elegant line of the collarbone. Restrained deep colors – black, dark blue, and white – are ideally combined with a chocolate tan and bring to our minds the images of sunny beaches of Saint Tropez.