A few days ago, during the Fashion Week in Paris, Raf Simons officially introduced his first collection for the Christian Dior Fashion House – haute couture fall-winter 2012-2013.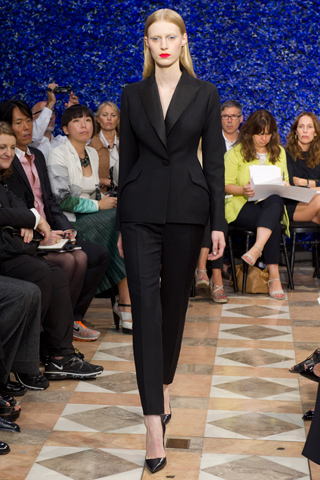 The most authoritative representatives of the international fashion industry, namely Pierre Cardin, Marc Jacobs, Diane von Furstenberg, Donatella Versace, Natalia Vodianova, and Alber Elbaz, gathered to look at the long-awaited debut of the former creative director of Jil Sander, who had quit his collaboration with the brand a few months before and had become a long-awaited substitution for John Galliano.
The fashion-critics eagerly welcomed the collection, calling Raf Simons's creation a kind of "architectural reinterpretation of the aesthetic canons of Christian Dior".
It also seems that neither Dior nor Galliano are present in this collection. There is only Raf Simons and a few looks from his farewell collection for Jil Sander (pale pink dresses immediately grab your attention). To be frank, the latest haute couture collection by Bill Gaytten seems much closer to Dior traditions, although it is called boring, reiterating Dior's archival solutions and so on. At least, it was really beautiful. One can even say exquisite. Raf Simons's debut creation for Dior has nothing of the kind – neither complicated decisions, typical of high fashion in general, nor the brilliant creative rethinking of Dior aesthetics, and even no spectacular and vivid theatrical images a la Galliano. It is a terribly boring collection, quite unworthy of such a long expectation.