Designers at TopShop have been really very passionate about punk and rock style lately. You can easily spot their aspiration for those styles in the brand's recent collections, which use various zippers, rivets, metal objects, and even thorns.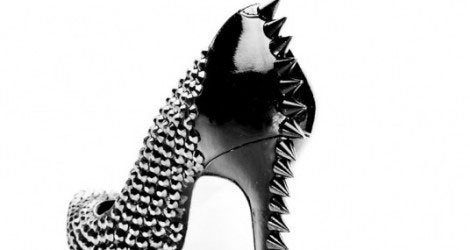 Louise Goldin is in charge of TopShop's spring 2010 collection; she also decided to stick to the brand's trends and embody punk style in her shoe designs.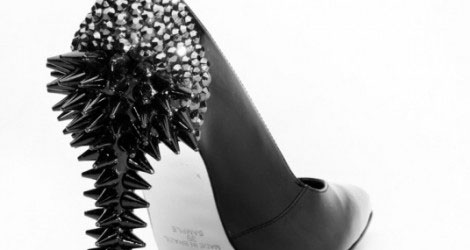 Classic varnished sharp-nose shoes present the base of the collection. The designs are richly decorated with metal thorns. Numerous rivets and crystals decorate the shoes in the front.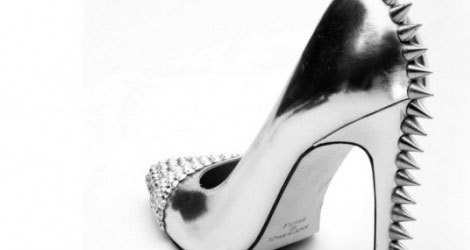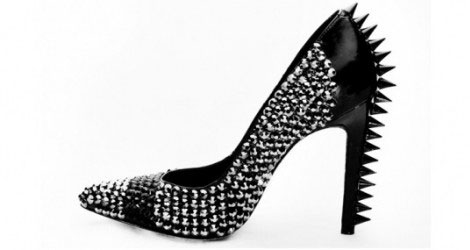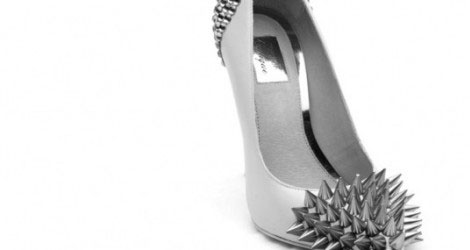 Source of the images: topshop.com.