The Roland Mouret Fashion House has presented a low-key, yet impressive collection, dominated by muted tones and concise silhouettes. However, there was also enough room for complicated prints.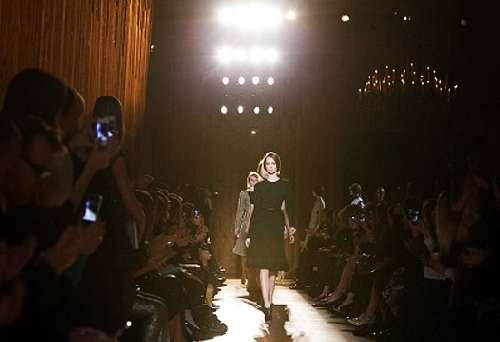 The designer has been faithful to the "corporate" style for many years – his characters are always feminine, impeccably elegant, and aristocratic. The new models are influenced by sports-chic style, as well as the interest to pastel shades, which were topical during the last season (blue, pistachio, lemon and caramel become less bright and begin to blend with gray and black colors).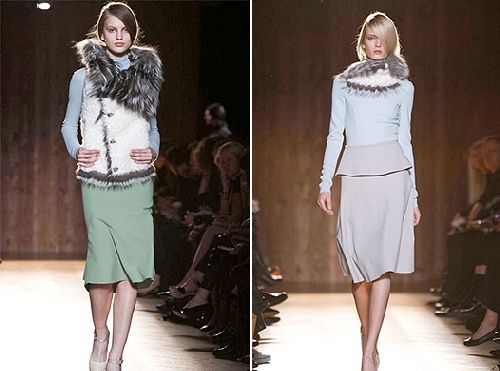 It seems that next fall we will have to forget about the mini (which, in general, is not so bad). It is not the first time that only midi length dresses are represented on the catwalk. Narrow skirts and sheath dresses are the key must-have of the cold season. Pay attention to the flowing trousers – they also promise to become a trend.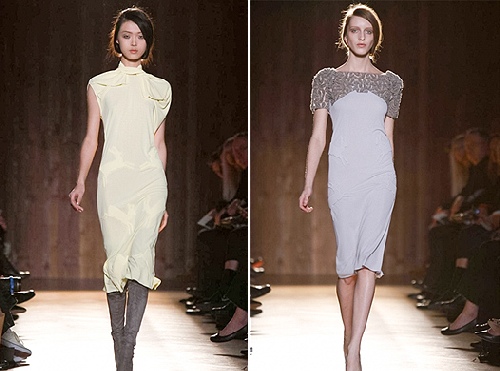 And although one might say that Roland Mouret has not created anything new, that we have already seen all of this and have even worn such clothes, we are confident that the true fans of his brand (and there are many of them, by the way) will appreciate the practical cutting, the quality of fabrics, and the versatile nature of most outfits.