Oscar de la Renta has presented a romantic and exquisite collection, inspired by the style of a baby doll. It is clearly dominated by short skirts, playful prints, and candy colors.


Despite the fact that the collection is for the fall, de la Renta used flirty pink, blue and gold tones in addition to the dark colors, typical of the cold season.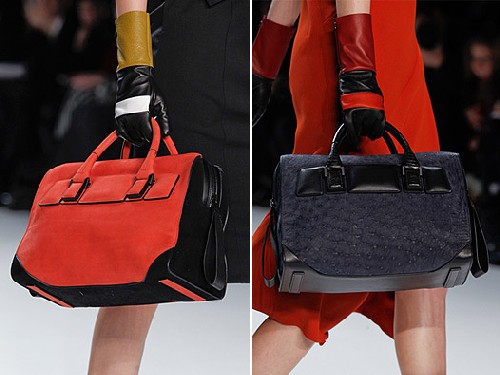 The designer explained that he had used many colors that were not normally associated with winter. According to him, women are now dressed irrespective of what season is outside.
De la Renta presented some splendid things, which were expected from him: Arctic fox collars, chiffon blouses with lace, evening dresses with taffeta skirts. The symbols of the collection were the prints with jewelry, which were drawn from the originals.
In addition to romantic dresses, the collection of the designer contains the things, that are suitable for working days: for example, a metallic tweed suit and a gold-colored jacquard costume.
Those, who are accustomed to finding evening gowns in the fashion boutiques of the designer, will not be disappointed, since the collection features blue, turquoise, black dresses to the floor, fluffy skirts, and a mermaid silhouette. And the pink dress seems to be borrowed from the wardrobe of Barbie dolls!